W.F.K. Travers's nine-foot-high painting will be on view at the National Portrait Gallery for five years.
Written by Andrew Beaujon | Published on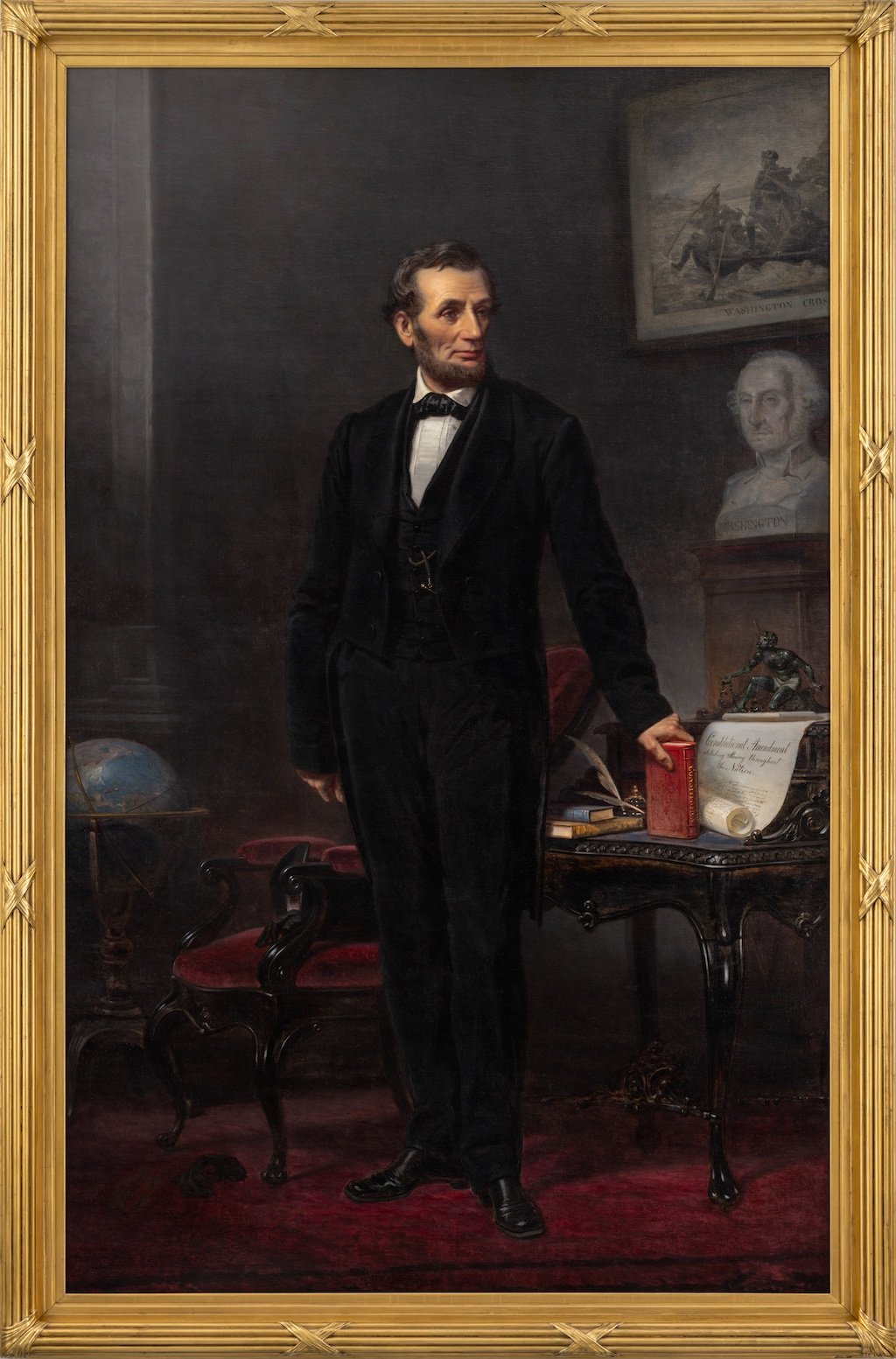 Abraham Lincoln by Willem Frederik Karel Travers. Oil on canvas, 1865. On loan from the Hartley Dodge Foundation, and courtesy of the citizens of the Borough of Madison, New Jersey. Photograph by Joe Painter, courtesy of the Hartley Dodge Foundation.
The National Portrait Gallery will unveil a nine-foot-tall portrait of Abraham Lincoln by the Dutch artist W.F.K. Travers on February 10. It's a remarkable work with an even more remarkable backstory: Travers painted the 16th President at his full height of six feet, four inches, and may have captured his face at ease, a contrast to the "iron mask" he usually wore in portraits, as the historian Ted Widmer wrote for the Washington Post last year.
Travers's work hung for years in the borough hall of Madison, New Jersey, quarters it once shared with a lost Rodin bust of Napoleon. The reason this municipal building was home to so many treasures? Its benefactor, Geraldine Rockefeller Dodge, who established the Hartley Dodge Foundation that furnished its artwork. Dodge acquired the painting in the 1930s after Congress dithered over its purchase for years. The Hartley Dodge Foundation has agreed to loan the portrait to the Smithsonian for five years.
It will be on view in the Portrait Gallery's "America's Presidents" exhibit near the "Landsdowne" portrait of George Washington. The museum also plans to install 3-D printed copies of casts of Lincoln's face and hands for the benefit of blind and low-vision visitors. It will also be the star of its annual Presidential Family Fun Day, held this year at the Kogod Pavilion on February 18.