Plus, a winter market with art and popcorn.
Written by Briana Thomas | Published on
"Intangible Forms" by Shohei Fujimoto. Photograph courtesy of ARTECHOUSE.
Happy Thursday, everyone!
Who's excited for the long holiday weekend? Honor Dr. Martin Luther King Jr. at a number of educational events this weekend, or visit Artechouse's latest Japanese-inspired immersive exhibition.
Best Things to Do This Weekend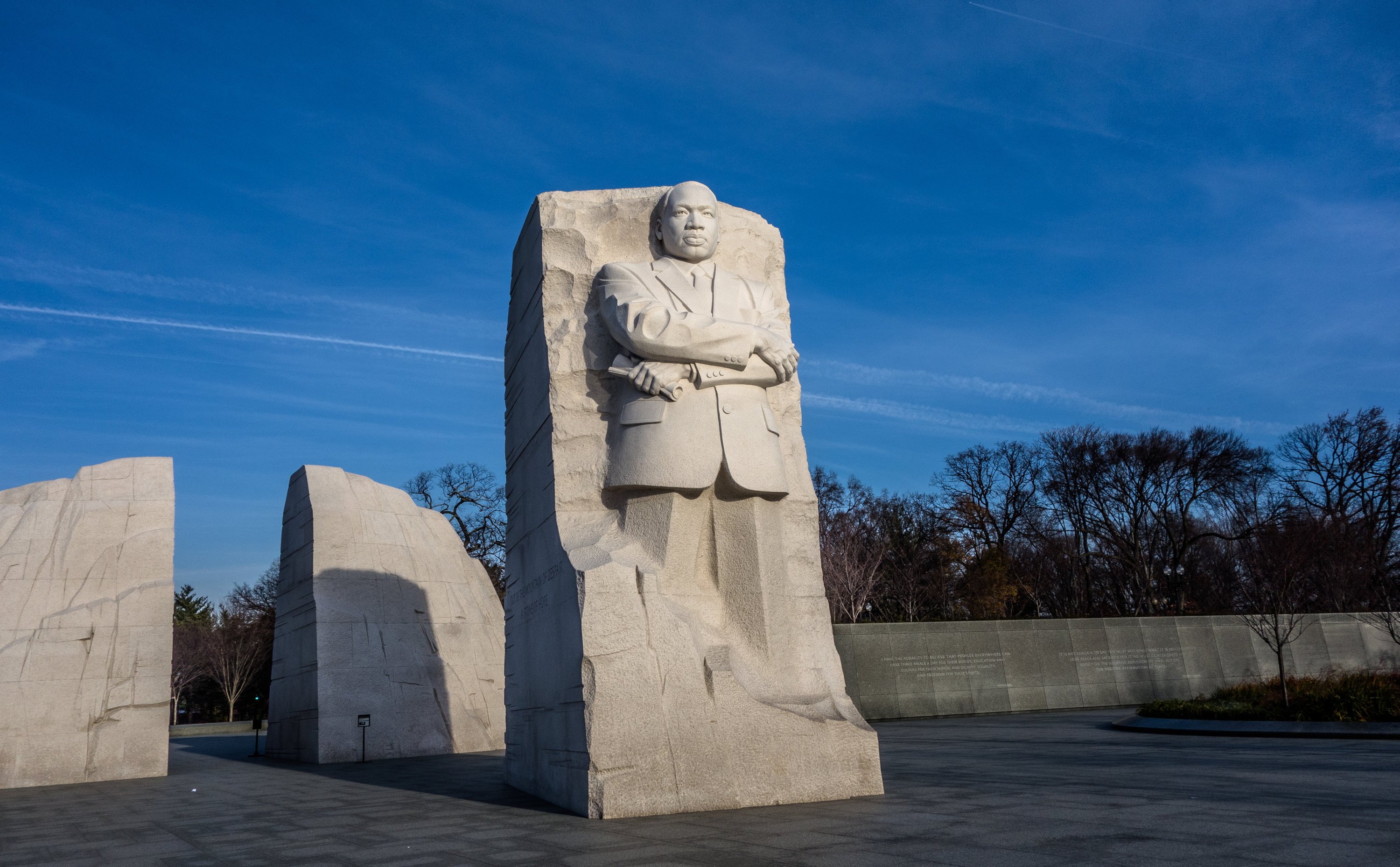 Want More Things to Do?
Budget-friendly. Add live music to your four-day weekend at Metrobar (Fri, free, Northeast DC). Exercise with fellow cyclists at the first Queer Bike Ride of the year (Sat, free, Northwest DC).
Arts and culture. Attend the local book launch of Voices of Freedom: Contemporary Writing From Ukraine (Thurs, $5, book is $25, Cardozo). Mushroom lovers, this planting workshop is for you (Thurs, $38, Northwest DC). Join a new book club; punch, cookies, and tea will be provided (Thurs, $25, U Street). Celebrate the Lunar New Year at a dumpling cooking class (Sat, $65, Mount Vernon). Learn how to roll dough and chow down on delicious pizza at In Bocca al Lupo (Mon, $75+, Northwest DC). Join a hands-on knitting workshop for beginners (Sat, free, MLK Library). Deep dive into the texts of Harry Potter with podcasters (Thurs, $30, $12 for virtual, Northwest DC). Observe historic paintings and drawings as part of "Vittore Carpaccio: Master Storyteller of Renaissance Venice" exhibit (through Feb. 12, free, National Gallery of Art).
History and heritage talks. Learn about President Lincoln's love of science in historian David J. Kent's new book, Lincoln: The Fire of Genius (Thurs, free, virtual). Attend a special MLK Shabbat with music and words of inspiration (Fri, $8, free for virtual, Northwest DC). Discover the activism of Dr. King in a community discussion about criminal justice reform; live music, poetry and refreshments are a part of the event, too (Thurs, free, Smithsonian's Anacostia Community Museum). Watch a screening of the documentary Avenues of Dreams: Reclaiming MLK Boulevard and stay for a post-film discussion with panelists (Thurs, free, MLK Library). Discover the symbols of MLK with a park ranger at the MLK Memorial (Sat, free, National Mall).
Theater and shows. See a lineup of comedians at Comedy Club DC (Fri, $10+, Adams Morgan), or check out the Red Carpet Comedy show (Fri, $15, U Street). Comedy and brunch is bound to be a good time (Sun, $25+, Northwest DC). Don't miss Lisa Stephen's 50th birthday celebration at Keegan Theatre (Sat, pay what you can, Northwest DC). Or, see My Fair Lady (Thurs-Sun, $61+, Baltimore).
Music and concerts. Listen to live punk and rock at Slash Run (Thurs, $10, Northwest DC). Or, enjoy the smooth rhythms of a collective of saxophone duos at Rhizome (Thurs, $10+, Northwest DC). Get tickets to experience local band Rock Creek Kings live in concert (Fri, $15, Southwest DC). Reggae Fest DC is back (Sat, $20+, Howard Theatre). Enjoy live entertainment at the 7th anniversary of Pretty Boi Drag (Sun, $25+, Southwest DC). Take a dance lesson at Diablo's Cantina on Latin Night (Thurs, free, MGM National Harbor). Rock out with 16th & T Band at Pearl Street Warehouse (Fri, $12, Wharf). Musical showcase Revolution: The Music of the Beatles. A Symphonic Experience is in town at the Strathmore (Thurs, Sat-Sun, $35+, North Bethesda). Snap your fingers to Junior Marvin & the Legendary Wailers (Fri, $20+, Northwest DC). Groove at a disco dance party (Fri, $5, Cardozo), or party at the 9:30 Club's BENT: Leatherette (Sat, $25, Northwest DC). The Birchmere Music Hall is hosting The Last Train Home for a live show (Sat, $29+, Alexandria). See Black Techno Matters: Liber8 DC at a secret location (Sun, $30, location to be announced).
Game night. Try trivia night at Metrobar (Thurs, free, Northeast DC), or karaoke and hot cocoa at Metrobar (Sat, free, Northeast DC). Play pub-style trivia at Guapo's (Thurs, free, Tenleytown), or participate in pub games at Capitol Cider House (Thurs, free, Northwest DC). Compete against fellow trivia geeks at Ballston Local (Mon, free, Arlington). Meet up with neighbors to play a casual game of Netrunner (Mon, free, Arlington).
Dry January. Learn how to make signature cocktails while munching on food pairings at Chef Ringel's Mixology or Mocktail Class (Thurs, $60+, Northeast DC).
Things to do with kids. Enjoy a French music and language program with the entire family (Sun, $7 suggested donation for children and $5 for adults, Northwest DC). Cheer on DMV teens at the Slamtastic poetry finals at Busboys and Poets (Mon, free, Hyattsville). Kids and furry friends are invited to the Shipgarten Winter Family Festival (Sat, free, McLean).
Get involved. Participate in a day of service by pitching in to clean up Marvin Gaye Park, in recognition of MLK Day (Mon, free, Northeast DC). Or, help keep the Anacostia River waste-free (Mon, free, Anacostia).
If you enjoyed these events, please don't forget to share this post with a friend on social media, and sign-up for our newsletter for more things to do.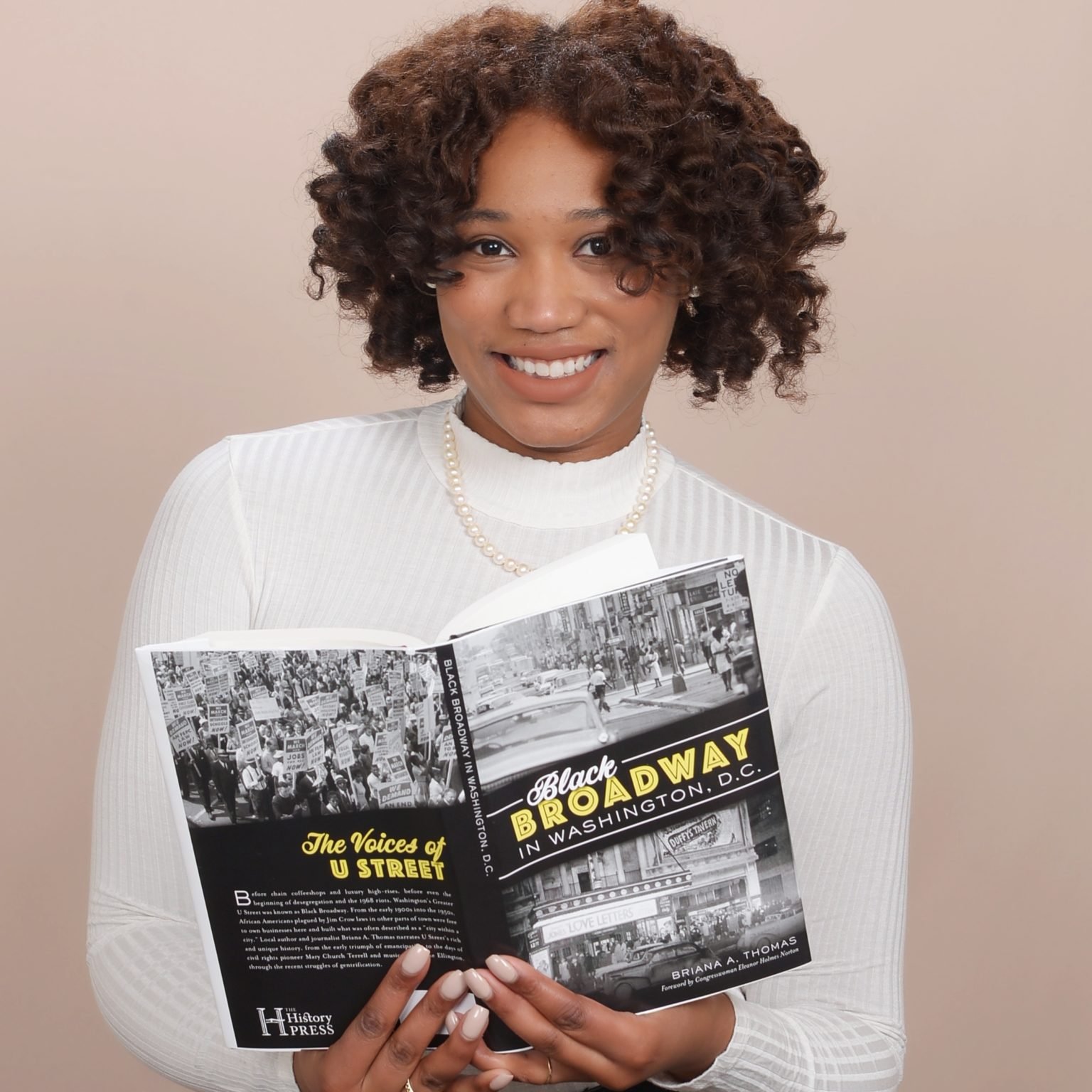 Briana A. Thomas is a local journalist, historian, and tour guide who specializes in the research of D.C. history and culture. She is the author of the Black history book, Black Broadway in Washington, D.C., a story that was first published in Washingtonian in 2016.