Plus, photography exhibitions at the Smithsonian.
Written by Briana Thomas | Published on
Chinese Landscape Series No 3 is part of "A Window Suddenly Opens: Contemporary Photography in China" at the Hirshhorn Museum. Photograph courtesy of Huang Yan.
Happy New Year, everyone!
We made it to a new year, and that's cause for celebration. Say cheers to 2023 at Phillips After 5, or start off your new year's resolutions at an exercise and wellness class. If you are still game for more holiday fun, stroll through DC Holiday Lights before the festivities end this week.
Best Things to Do This Week
Phillips After 5. Ring in the new year at

Phillips After 5

with live music by DC's own blues and soul singer Carly Harvey, and a viewing of the special exhibition "An Italian Impressionist in Paris: Giuseppe De Nittis." The evening affair includes a tasting of sparkling wines and vision-board crafting (Thurs, $20, Northwest DC).
"A Soldier's Play." The revival of the 1982 Pulitzer Prize-winning play by Charles Fuller, A Soldier's Play, is staged at the Kennedy Center for its final week. You don't want to miss this thrilling drama about a murdered sergeant starring one of Broadway's leading actors, Norm Lewis (Tues-Sun, $45+, Kennedy Center).
Super Magfest. This four-day music and gaming festival is back to kick off the new year with 24 hours of nonstop arcade play, musical performances by video game cover bands, console and tabletop gaming, and panel discussions (Thurs-Sun, $155, National Harbor).
"A Window Suddenly Opens" at the Hirshhorn. Discover the Hirshhorn's first survey of photographs captured by multigenerational Chinese artists between the 1990s and 2000s in the exhibition "A Window Suddenly Opens: Contemporary Photography in China." Spectators can view 186 artworks showcasing a shift in Chinese culture from realism to conceptual art (through January 7, 2024, free, Hirshhorn Museum and Sculpture Garden).
Tour "Kinship" at the National Portrait Gallery. Deep dive into an exploration of the portraiture exhibition "Kinship," on a guided tour with curator Taína Caragol. This collection of works by eight contemporary artists uses painting, photography, sculpture, and performance to narrate the complexities of interpersonal relationships. The exhibit is open through January 2024 (Sun, free, Smithsonian National Portrait Gallery).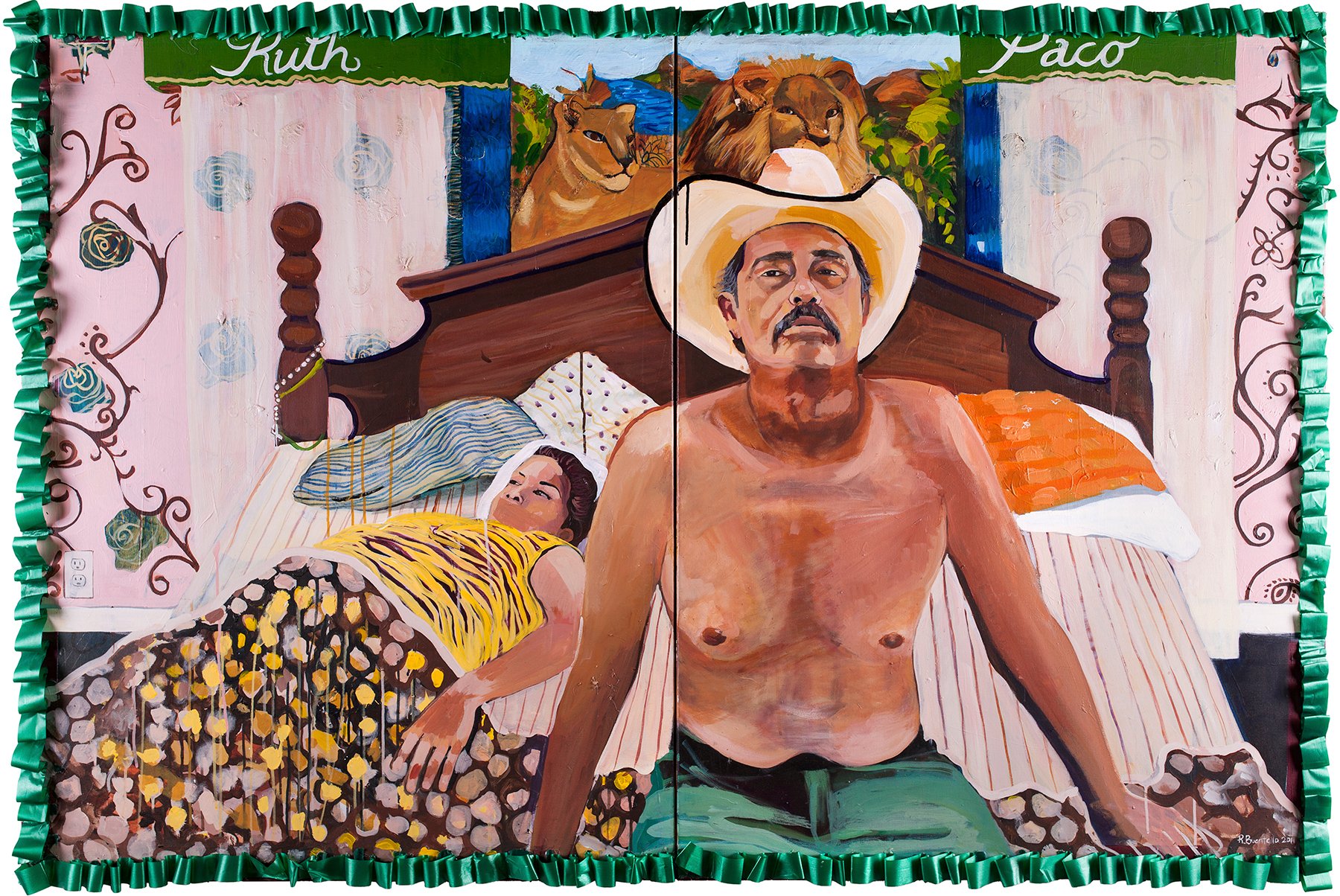 Want More Things to Do?
Budget-friendly. If you missed outdoor trivia at Metrobar last year, the game night is back for the new year (Thurs, free, Northeast DC). It's the final week to explore DC Holiday Lights (Tues-Sun, free, various locations).
Arts and culture. Celebrate the birthday of early 20th-century author Zora Neale Hurston with the Hurston/Wright Foundation (Sat, free, donations welcome, Anacostia). Journal new year's resolutions with neighbors (Wed, free, Northeast DC). Attend the opening reception of the "Putting a Face to a Name" exhibit (Fri, free, Alexandria). Shop minority-owned brands at Jericho Market and participate in a community freestyle paint session (Sat, free, Northeast DC). Browse local goods at the Black Wall Street Renaissance Pop-Up Shopping Bazaar (Sat, free, Capitol Heights). Listen to a live recording of a poetry podcast at Solid State Books (Tues, free, Northeast DC).
Exercise and wellness. Start the year with a relaxing R&B yoga workout (Wed, $25, downtown). Squat with PR Fitness Camp, and then enjoy brunch (Sun, $30+, downtown). Grow your own microgreens (Sat, $10+, Silver Spring). Take a Cuban salsa dance class (Sat, $15, Chevy Chase).
Bites and beverages. Learn how to make spirit-free cocktails during dry January (Thurs, $30, Penn Quarter). Taste wine at an urban micro-winery (Sat, free, Alexandria).
Theater and shows. See three ballets in the live performance Chant at Arena Stage (Sat, $40+, Southwest DC). Watch a screening of C'est la vie! as part of the Filmfest DC Series (Fri, $5+, Embassy of France). It's the last call for comedic stage play Jane Anger (Tues-Sun, $35+, Northwest DC).
History and heritage. Commemorate the launch of the first Italian satellite into space at the exhibit "Looking Beyond" (Tues-Fri, free, Embassy of Italy). Go on a vast scavenger hunt of the city while learning history (Tues-Sun, $30+, Southwest DC). Take a guided walking tour with historian John Muller through the paths that writer Mark Twain traveled (Sat, $19+, Northwest DC). Join a discussion about the legacy of Martin Luther King Jr. hosted by radio hosts Jenn White and Kojo Nnamdi (Sun, free, MLK Memorial Library).
Music and concerts. There's live jazz and R&B at Union District Oyster Bar and Lounge (Fri, $20+, Northeast DC). Sip cider and listen to live tunes played by Maryland band The Rock-A-Sonics (Sat, free, Northwest DC). Go to a live show of the hit phenomenon Dancing With the Stars (Fri, $89+, National Harbor). Artist Chante Moore is live in concert (Fri-Sat, $55+, Howard Theatre). Get your face painted and party all night at this David Bowie-themed dance party (Fri, $10, Wharf).
Things to do with kids. Bring the kids to a live program filled with performances, storytelling, and crafts led by Grammy-nominated children's entertainer Culture Queen at the Smithsonian (Sat, free, Anacostia). Dress your children up as characters from Disney's Frozen and bring them to a library sing-along (Tues, free, Northeast DC).
Get involved. The Purpose Party is providing food, clothes, and essentials to community members in need (Thurs, free, Eastern Market).
If you enjoyed these events, please don't forget to share this post with a friend on social media, and sign-up for our newsletter for more things to do.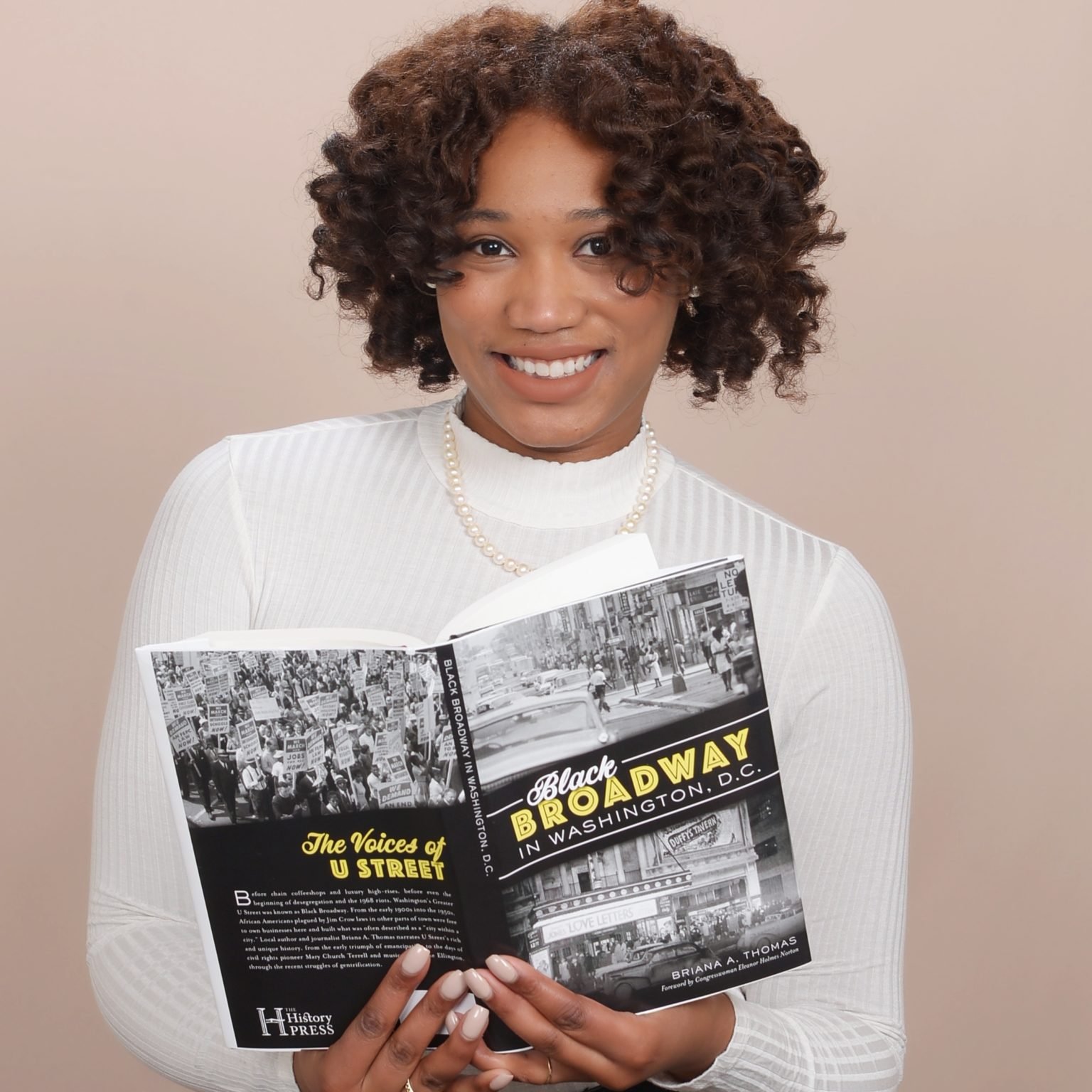 Briana A. Thomas is a local journalist, historian, and tour guide who specializes in the research of D.C. history and culture. She is the author of the Black history book, Black Broadway in Washington, D.C., a story that was first published in Washingtonian in 2016.