Plus, ice-skating at the National Gallery of Art before it closes.
Written by Briana Thomas | Published on
2022 FITDC HerStory 5K. Photograph courtesy of FITDC.
Happy weekend, everyone!
You can walk or run this weekend at a 5K race in honor of Women's History Month, or watch a number of Irish movies at a four-day festival. If you are in the mood for a live production, then check out Synetic Theater's latest play.
Best Things to Do This Weekend
---
---
Want More Things to Do?
Budget-friendly. Meet award-winning poet Dana Gioia at the Lyceum (Thurs, free, Alexandria).
Arts and culture. Shape terracotta tiles and pottery at this workshop (Fri, $60, Falls Church). Enjoy an evening of music, film, art, food, and wine at the Embassy of Georgia (Thurs, $75, Northwest DC). Attend the opening reception of art that speaks to "The Cost of Living" (Fri, $15, Dupont). Browse an art market and see a cabaret-style performance at the REACH (Sat, free, Kennedy Center). Search the Library of Congress files and exhibitions during extended Live! at the Library hours (Thurs, free, but timed-entry pass required, Library of Congress). Explore monochromatic art at the opening reception of the "Fun With One" exhibit (Fri through April 1, Alexandria). Author Jeffrey Everett launches his new book Let It Bleed with a poster exhibition and meet and greet (Sat, $5+, Mount Pleasant). Check out arts and crafts at the 60th Annual Woodlawn Needlework Show (through March 31, $15, Alexandria).
History and heritage. Discuss the Crisis in Brazil and Peru at Profs and Pints (Thurs, $14, Capitol Hill), or chat about Vikings at Metrobar (Sun, $14, Northeast DC).
Theater and shows. Chuckle at this Women's History Month comedy show (Thurs, $10+, Cardozo). Capitol Movement Dance Company performs Pilgrimage (Fri, $32, Northeast DC). Jane Franklin Dance tells the story of Present Moment (Fri, $27, Northeast DC). The SAPAN Institute explores a South Asian American experience (Sun, $32, Northeast DC). Red Sky Performance debuts at the Kennedy Center (Thurs-Sat, $39, Kennedy Center). Don't miss the acclaimed play Into the Woods (through March 19, $45+, Kennedy Center). Laugh out loud at a comedy cabaret (Thurs-Sat, $29+, Kennedy Center). Immigrant and first-generation comedians lead a funny showcase (Thurs, $25+, Silver Spring). Catch the opening week of Clyde's at Studio Theatre (through April 9, $50, Northwest DC).
Music and concerts. Award-winning pianist Conrad Tao and National Symphony Orchestra principal trumpet William Gerlach perform Shostakovich's Piano Concerto No. 1 (Thurs and Sat, $19+, Kennedy Center). Dance all night at Songbyrd's indie dance party (Sat, free, Northeast DC). Or, party at an Arab Spring Fling (Fri, $20, Cardozo). Washington Master Chorale presents Poetry Into Song (Sun, $20, Northwest DC).
Sports. Root for your favorite team at the CAA Men's Basketball Championship at the Entertainment and Sports Arena (Fri-Tues, $5, Congress Heights). Join fellow wrestling fans at the WWE Friday Night Smackdown (Fri, $30+, Capital One Arena).
Game night. Capital City Showcase hosts a trivia night at Lost Generation Brewing Company (every Sun, free, Eckington). Win prizes at District Trivia (every Thurs, free, Petworth). Brush up on your Star Trek knowledge to win this special-edition trivia contest (Thurs, free, Ivy City).
Things to do with kids. The book The Mortification of Fovea Munson comes to life on stage with music and live storytelling (Sat through March 19, $20, Kennedy Center). Youth with physical and developmental disabilities are invited to attend a cooking class (Sun, free, Southeast DC).
Get involved. Volunteer to help clean up Fort Stanton Park (Sat, free, Southeast DC).
If you enjoyed these events, please don't forget to share this post with a friend on social media, and sign-up for our newsletter for more things to do.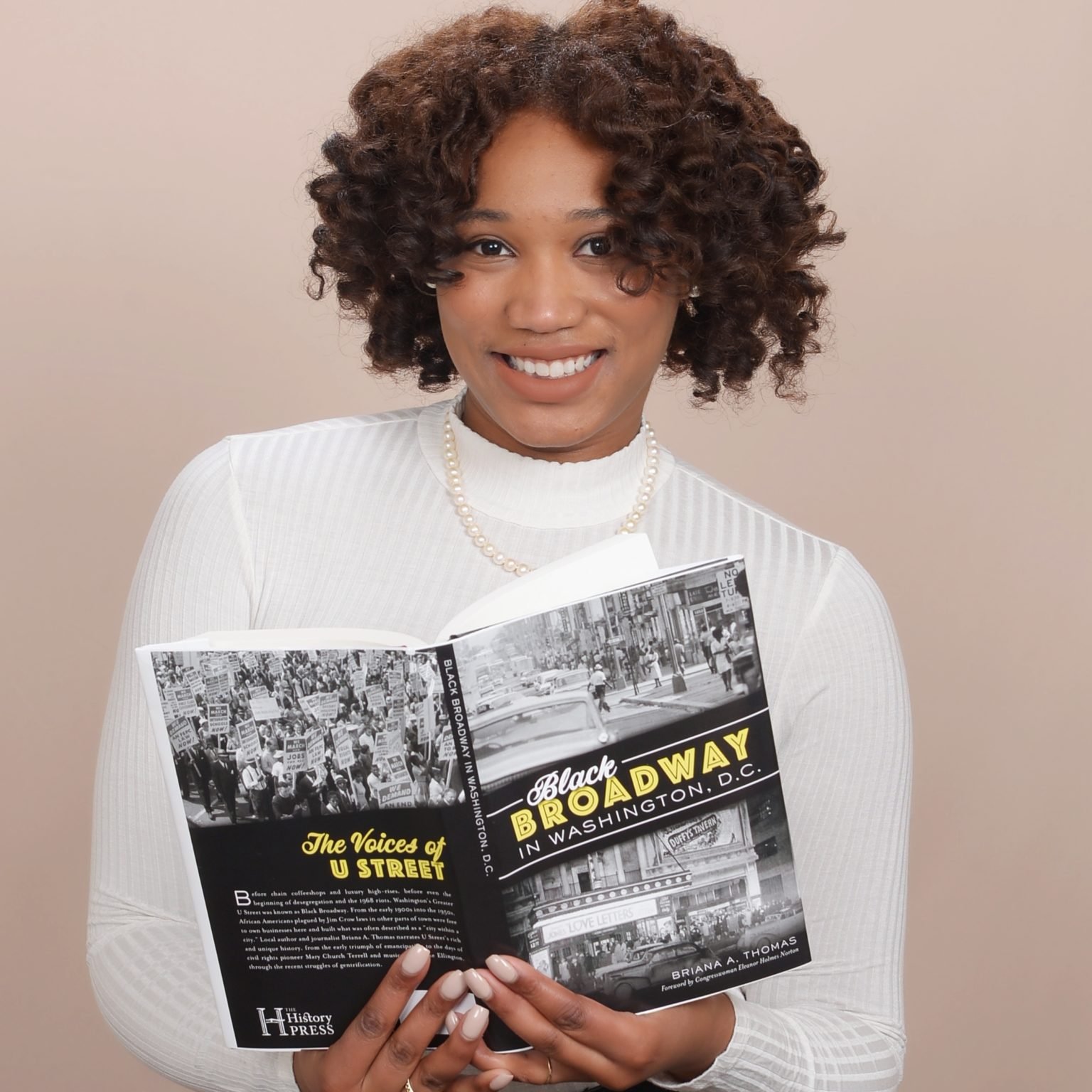 Briana A. Thomas is a local journalist, historian, and tour guide who specializes in the research of D.C. history and culture. She is the author of the Black history book, Black Broadway in Washington, D.C., a story that was first published in Washingtonian in 2016.