Plus, a round-up of International Women's Day celebrations.
Written by Briana Thomas | Published on
Clyde's. Photograph by Margot Schulman.
Happy March, everyone!
Who's ready to welcome in spring? Celebrate Sheroes at the first National Gallery Night dance party of the season, or sample Icelandic music and food at a premiere cultural festival to embrace the coming season.
Best Things to Do This Week
---
---
Want More Things to Do?
Budget-friendly. Relax and stretch to the tunes of Erykah Badu at Eaton's yoga class (Mon, $10, Downtown). "Shut Up and Write" with fellow creatives at Solid State Books (Mon, free, Northeast DC).
Arts and culture. Celebrate the Festival of Colors at the Ven's Holi Party (Sun, $15, Northwest DC). Linling Lu's circular abstract paintings are on view in "Soundwaves" at the Phillips Collection (through April 30, $16, Northwest DC). Local photographer Dee Dwyer captures the heart and culture of Southeast DC in her exhibition "Wild Seeds of the Soufside" (Weds and Thurs through May 11, free, Southeast DC). View more than 30 works about unity and environment at Sitar Arts Center (through April 7,  free, Northwest DC). A panel with Distinguished Fellow at the Wilson Center Blair Ruble, local artist Marta Perez Garcia, and more guests discuss the traveling Ukrainian exhibit "Women at War" (Wed, free, Woodley Park).
History and heritage. Author Niall O'Dowd discusses his new book George Washington and the Irish: Incredible Stories of the Irish, Spies, Soldiers, and Workers Who Helped Free America (Wed, free, virtual, Mount Vernon). Learn about supporting nature at the Taking Nature Black Conference (Wed-Thurs, $30+, virtual, Silver Spring).
International Women's Day. Embrace equity at the Monument Women's Creative Alliance's soirée and leadership panel. The panel participants include Maryland's first woman comptroller Brooke Lierman (Wed, $65, Baltimore). The Overlook Quartet joined by pianist Sayaka Tanikawa will perform classic compositions at the Arts Club of Washington (Wed, $45, Downtown). Network with women in leadership at Metrostar (Wed, free, virtual, Reston). Attend a catered gathering to support girls affected by the earthquakes in Turkey; author and ambassador Dilek Livaneli will give the keynote speech (Thurs, $100, Northwest DC). Bring the family to a hands-on quilt-making workshop with artist Linling Lu in honor of grandmothers (Wed, free, but registration required, Southeast DC). The National Museum of Women in the Arts is hosting a virtual festival; the schedule includes musical performances, a cocktail-making class, and conversation with artists (Wed, free virtual).
Theater and shows. The entertaining Gay Men's Chorus of Washington, DC perform a selection of Whitney Houston songs (Sat-Sun, $20+, Lincoln Theatre). Women comedians Janelle James, Ali Kolbert, Sam Jay, and Atsuko Okatsuka take the stand-up lead in RIOT! (Thurs, $29+, Kennedy Center). Japan and America meet in 1853 in the Sondheim musical Pacific Overtures opening this week at Signature Theatre (Tues through April 9, $40+, Arlington). The play Gloria: A Life at Theater J highlights the life of feminist Gloria Steinem (Wed through April 2, $5, Northwest DC).
Music and concerts. Modernlove brings their indie pop hits to Songbyrd (Mon, $15+, Northeast DC). Rapper Skizzy Mars has a tour stop at Black Cat (Wed, $20, Cardozo). Don't miss the Washington Women in Jazz Festival with a kick-off performance by pianist Amy K. Bormet (through March 31, $10+, various locations). Rapper Yeat is live in concert at Anthem (Thurs, $59+, Wharf). Legacy rock group Elvis Costello and the Imposters are in town (Thurs, $79+, Warner Theatre). The Washington Performing Arts presents an evening of classical music with the Orchestre symphonique de Montréal (Mon, $30+, Kennedy Center). Nigerian Afrobeats star Wizkid will sing his latest upbeat songs live in concert (Sun, $64+, Capital One Arena).
Game night. Play arcade games and compete in a game of trivia hosted by Cody Lopez of C-Jay Entertainment at Punch Bowl Social (every Tues, free, Arlington). Win music trivia at Songbyrd (Tues, free, Northeast DC).
Things to do with kids. It's homeschool day at the Mount Vernon Farm. Kids can discover 18th-century farming demonstrations and musical performances (Mon, $14, $12 for ages 6 to 18, free for children under 5, Mount Vernon). Celebrate St. Patrick's Day with your toddler at Tudor Place; there will be song and craft activities (Wed, free for adults, $6.50 for children, Northwest DC).
Get involved. Have your headshot captured by local Ukrainian photographer Tatiana Dove for a good cause; proceeds will be donated to Vital Voices Global Partnership (Wed, $15, Dupont).
If you enjoyed these events, please don't forget to share this post with a friend on social media, and sign-up for our newsletter for more things to do.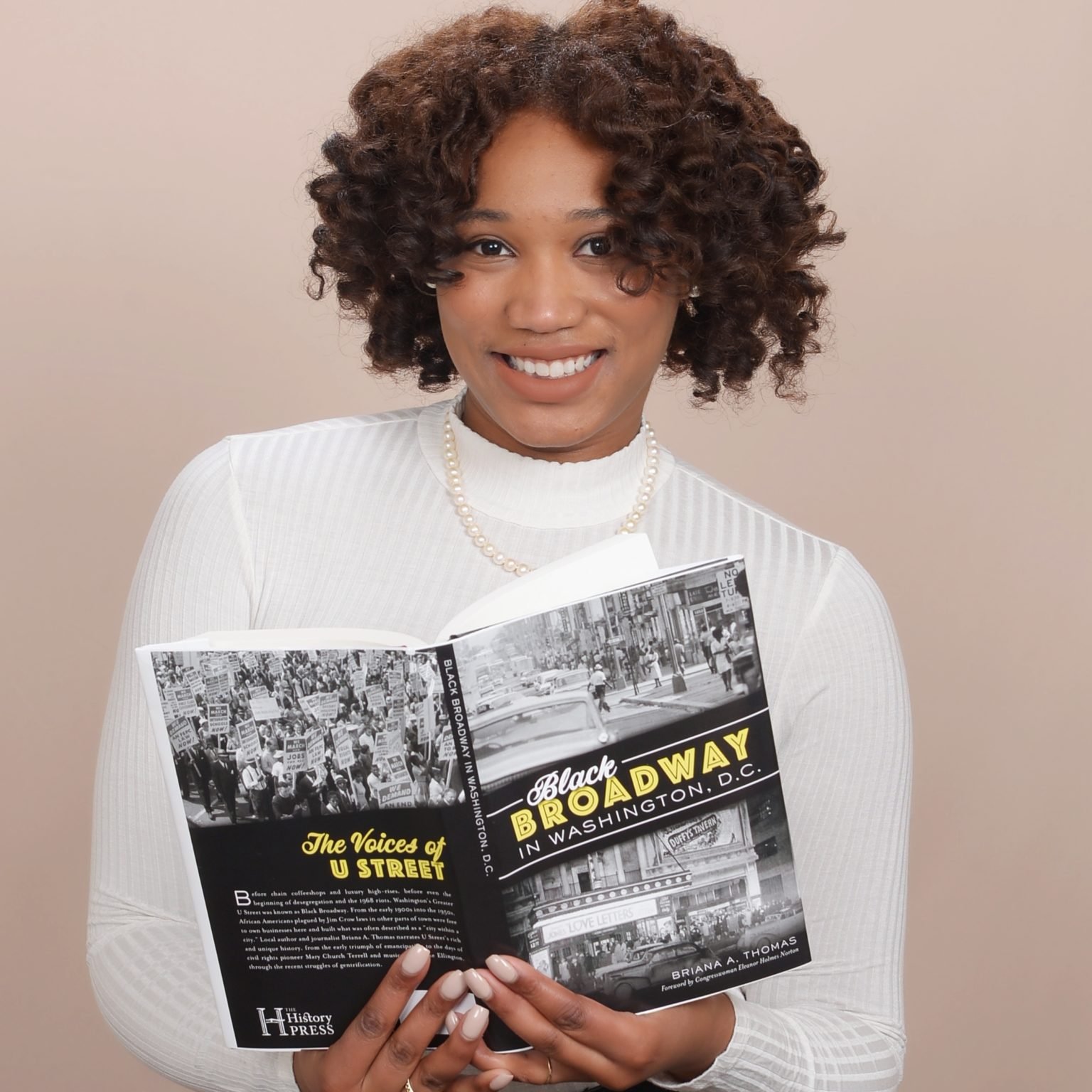 Briana A. Thomas is a local journalist, historian, and tour guide who specializes in the research of D.C. history and culture. She is the author of the Black history book, Black Broadway in Washington, D.C., a story that was first published in Washingtonian in 2016.