Plus, a new Chinese exhibit at the Smithsonian.
Written by Briana Thomas | Published on
(L-R) Regina Hoyles, Janea West, Cynical Smith, Sallome Hrima, Lin Que Ayoung and Jamila Mustafa onstage at the 2022 BGR! Film Festival during BGR! Fest. Photograph by Brian Stukes/Getty Images.
Happy Thursday, everyone!
You can over-indulge in all things chocolate this weekend at the DC Chocolate, Wine and Whiskey Festival, or celebrate women of color at a Kennedy Center concert and DJ dance party in honor of the BGR! Fest.
Best Things to Do This Weekend
---
---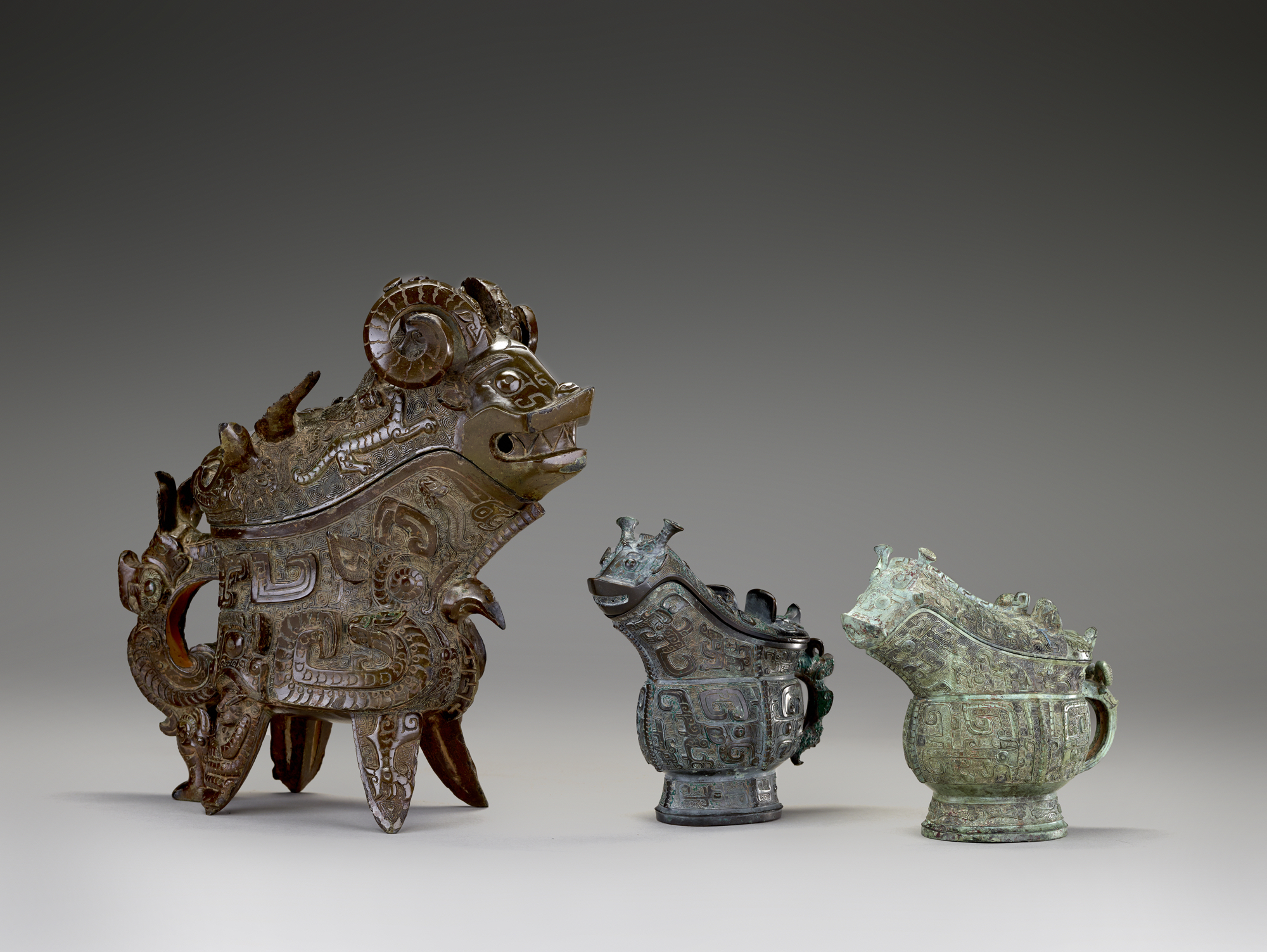 Want More Things to Do?
Budget-friendly. You can learn about urban gardening at Rooting DC (Sat, free, Anacostia).
Arts and culture. View photographs of one of the oldest extreme sports at the "Indian Relay" exhibit, happening at at the Embassy of Canada art gallery  (ongoing, free, Penn Quarter). Cheer on the winners of Bethesda's writer's contest at the Writer's Center (Thurs-Fri, free, Bethesda). Zenith Gallery is celebrating 45 years of art (Fri-Sat, free, Shepherd Park). Search the Library of Congress' collections and indulge in happy hour goodies at the Thomas Jefferson Building during Live! at the Library (every Thurs, free, but registration required, Capitol Hill). Discover vintage portraits of influential Black women during an ASL tour of the exhibition "I Dream a World: Selections from Brian Lanker's Portraits of Remarkable Black Women"  (Thurs, free, Smithsonian National Portrait Gallery). Check out a nine-foot-tall oil painting of Abraham Lincoln by artist W.F.K. Travers (through December 2027, free, Smithsonian National Portrait Gallery). Make-your-own mosaic pendant at an art workshop (Sat, $95, Southwest DC). Catch the opening of "Variety Show: A Photo Ensemble" by nine photographers (Thurs through April 2, free, Bethesda).
History and heritage. Watch master weavers and embroiderers demonstrate the Indigenous back-strap weaving technique (Sat, free, Smithsonian National Museum of the American Indian). Or, take in a conversation with the Indigenous women stars of the TV show Reservation Dogs (through March 31, free, virtual). Eat gravestone cookies with TikToker Rosie Grant at the Congressional Cemetery (Sat, free, Southeast DC). Celebrate Harriet Tubman Day with a conversation about murals, art, and legacy (Fri, free, University of Maryland College Park).
Theater and shows. DC Comedy Clubhouse has a diverse lineup of comedians to keep you laughing this weekend (Fri, $15, Cardozo). There's still time to travel to Tulsa's past in The High Ground at Arena Stage (through April 2, $72+, Southwest DC). Comedian Margaret Cho brings her Live and Livid! tour to DC (Fri, $39+, Warner Theatre). DC's longest running Queer burlesque group is throwing an 18th anniversary celebration (Thurs, $15, U Street). The Word Dance Theater explores the women's rights movement through music and dance (Fri, $32, H Street Corridor).
Bites and Beverages. Celebrate Israel's 75th Birthday with local deals and specials during the Greater Washington Israel Food and Wine Week (through March 15, prices and locations vary). Compete in a relay race in recognition of National Meatball Day, and you might win free pizza for a year at Lena's Wood-Fired Pizza and Tap; proceeds benefit the Dunbar Alexandria-Olympic Boys and Girls Club (Sat, $40+, Alexandria). Oyamel's Tequila and Mezcal Festival is back with specialty dinners, where you can ask chef Omar Rodriguez all about the history of agave (through March 19, $65+, Penn Quarter). Dine out during Restaurant Week in Fairfax City and Vienna (Thurs-Sun, prices vary, various locations).
Music and concerts. DC bands Great Northern and Honey Funk take the stage at Pearl Street Warehouse (Sat,$12, Wharf). Jazz bassist Rodney Whitaker performs with the U.S. Air Force Band (Thurs, free, Alexandria). The National Symphony Orchestra leads neighborhood concerts at the Basilica of the National Shrine of the Immaculate Conception (Fri, free, Brookland), President Lincoln's Cottage (Thurs, free, Northwest DC), and the Turkey Thicket Recreation Center (Sat, free, Brookland). The Nü Androids party with Haitian DJ Francis Mercier features a mix of dance music and art (Sat, $30, Shaw). The Miracle Theatre hosts a candlelight tribute to Beyoncé's best hits (Thurs, $40, Southeast DC). Singer-songwriter Betty Who is live in concert at the Anthem (Fri, $40, Wharf). And you can groove to jazz and neo-soul tunes at the Scooby Doo Mansion (Sat, $10, Mount Pleasant).
Exercise and wellness. Barry's teams up with Heist and a live DJ to transform a spin class into a nightclub experience (Fri, $34+, Arlington). Have a ladies day at the spa with Women Uncorked (Sun, $38, Northwest DC).
Game night. Sing Afro Karaoke at Songbyrd (Sat, $15+, Union Market). Play Rosslyn Rivals trivia for a chance to win a $50 gift card (Thurs, free, Arlington). Play cornhole and trivia at Hook Hall (Thurs, free, Park View).
Things to do with kids. Meet a life-size T-Rex at the Dinos Alive immersive experience (through May 28, $21+, Edgewood). Kids can enjoy aquarium-themed gentle music, puppets and props in an interactive performance by Imagination Stage at Atlas Performing Arts Center (Thurs-Sun, $15, H Street Corridor).
Get involved. Boundary Stone's St. Baldrick's Day returns for another head-shaving event. Compete with local teams and neighbors in collecting donations before getting a haircut in support of childhood cancer research (Sun, donations welcome, Bloomingdale).
If you enjoyed these events, please don't forget to share this post with a friend on social media, and sign-up for our newsletter for more things to do.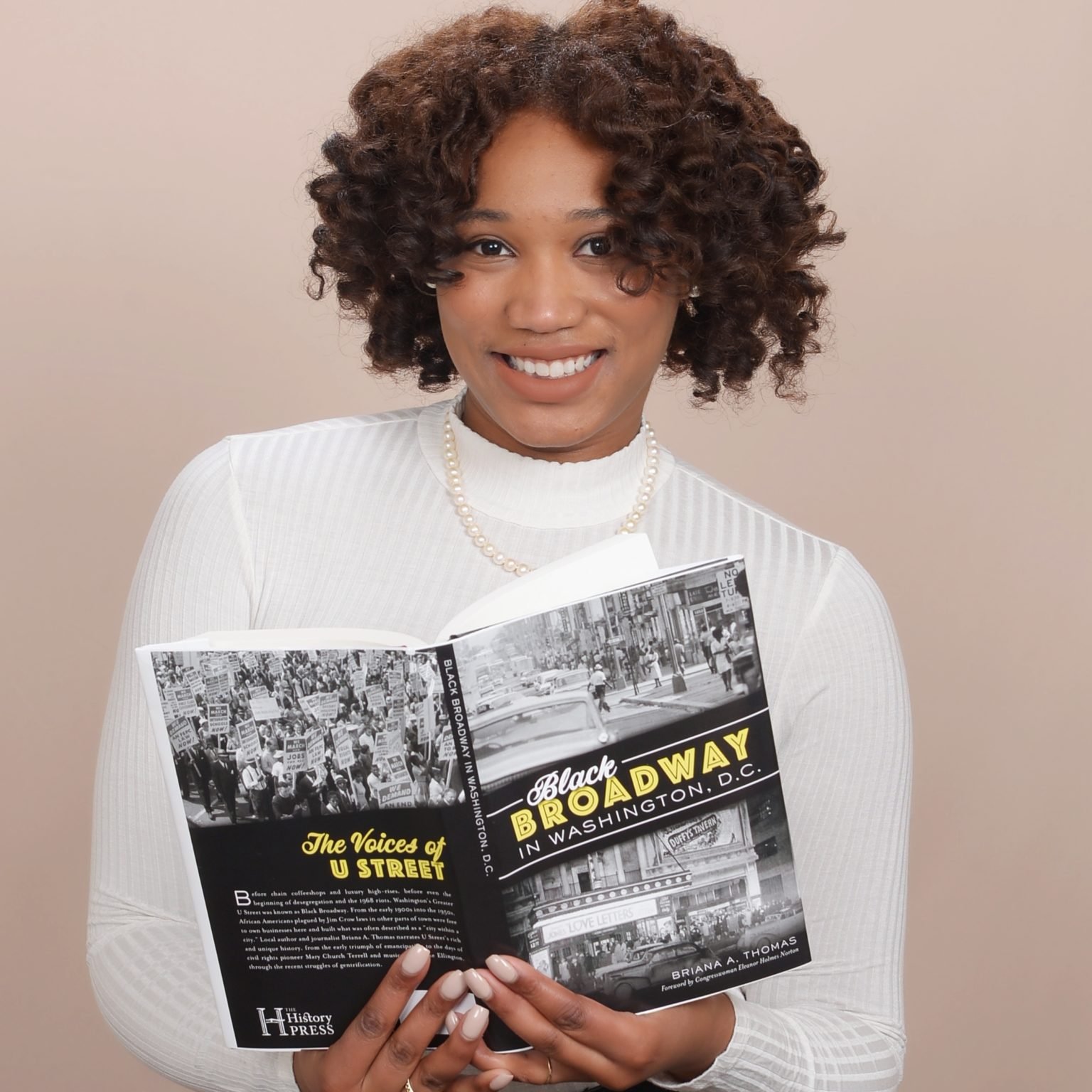 Briana A. Thomas is a local journalist, historian, and tour guide who specializes in the research of D.C. history and culture. She is the author of the Black history book, Black Broadway in Washington, D.C., a story that was first published in Washingtonian in 2016.