A friend said, "I need to take you to where your people are."
Written by Amy Moeller | Published on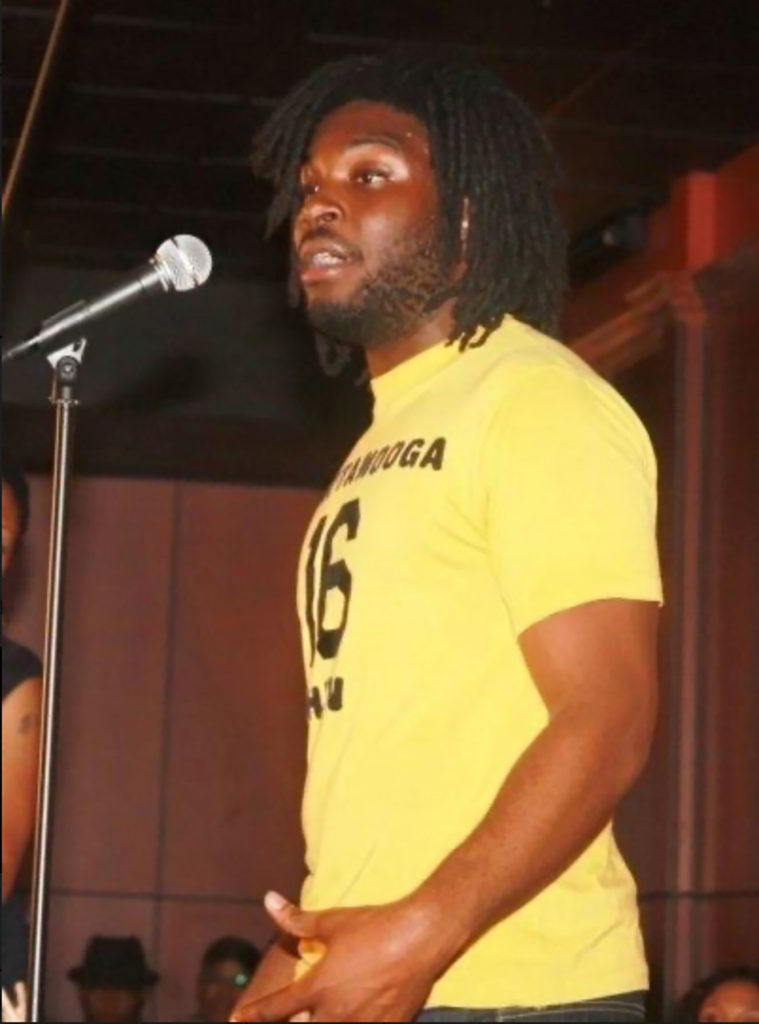 "I was 16 and already at the University of Maryland. There was a guy on campus I knew from the neighborhood named Delonte. Coming from the communities we came from, I never knew any Black men with a nose ring—Delonte wore moccasins, had dreadlocks, rings on every finger, and just represented this image of a creative person. Or like a misfit, you know? He took a liking to me because I was similar in that I wanted to do my own thing all the time. I'd read at a talent show at the University of Maryland. I won, and Delonte was like, 'I need to take you to where your people are.' So he decided he'd take me to U Street.
"This was 1999, 2000, and he took me to Bar Nun, which is now Pure. At the time, U Street was full of these places—Kaffa House, Mango's, Bohemian Caverns. It was this sort of boom that felt like a holdover from the '70s, which felt like a holdover from the '20s. This will give you some context: Where Alero and all that stuff is [today] was a parking lot.
"We go to Bar Nun, it's Monday night, I think it was called 'The Movement'—that was the name of the night. I was so young, I wasn't supposed to be let in, but they let me in with Delonte. I was anxious and excited, because I had the ego of a 16-year-old and was willing to wait all night to read for one or two people if that's what it took. Everybody's probably in their twenties, but they seemed so much older than me. Everyone's dressed a certain way, they were speaking to each other a certain way. There was a band called the Sound Poets—I'll never forget.
"I found the [sign-up] list, sat in the back, and watched all these people—most of whom would become my friends—get up and do their thing. Some were musicians—a young Raheem DeVaughn, who ended up becoming who he became, all these people. At the very end, when everybody had sort of already trickled out, they called my name.
"I read my poem to basically nobody, but it was the first time I felt like I had a place. Like there was an actual space where I could come to work it out. And there were people just like me working it out as well. It changed my life forever."
---
---
This article appears in the February 2023 issue of Washingtonian.
Fashion & Weddings Editor
Amy leads Washingtonian Weddings and writes Style Setters for Washingtonian. Prior to joining Washingtonian in March 2016, she was the editor of Capitol File magazine in DC and before that, editor of What's Up? Weddings in Annapolis.