Front Page Podcast
Question of the Day
Did Flordia Gov. Ron DeSantis make the right decision to skip CPAC?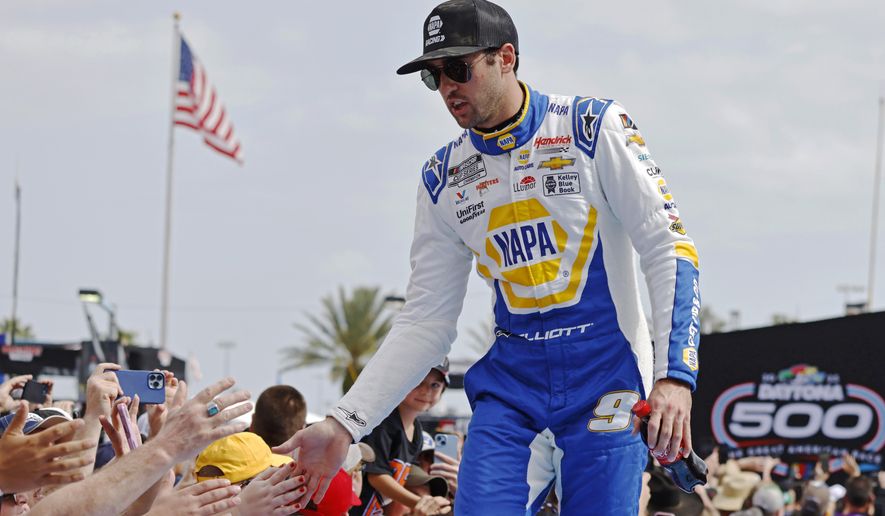 By Mark Anderson – Associated Press – Saturday, March 4, 2023
LAS VEGAS — Chase Elliott is out indefinitely after undergoing a successful three-hour surgery to repair a fractured tibia, Hendrick Motorsports general manager Jeff Andrews said Saturday.
Andrews said there was no timeline on when the star NASCAR driver would return.
Elliott injured his left leg Friday while snowboarding in Colorado. Josh Berry will drive the No. 9 Chevrolet in place of Elliott in Sunday's Cup race in Las Vegas.
Andrews said the process has begun to attain a waiver from NASCAR for Elliott to be eligible for this year's playoffs. Waivers have been granted to other drivers for various circumstances.
Copyright © 2023 The Washington Times, LLC.
Click to Read More and View Comments
Click to Hide