The owner of Union Market's Shelter takes us into her peaceful, neutral-hued home.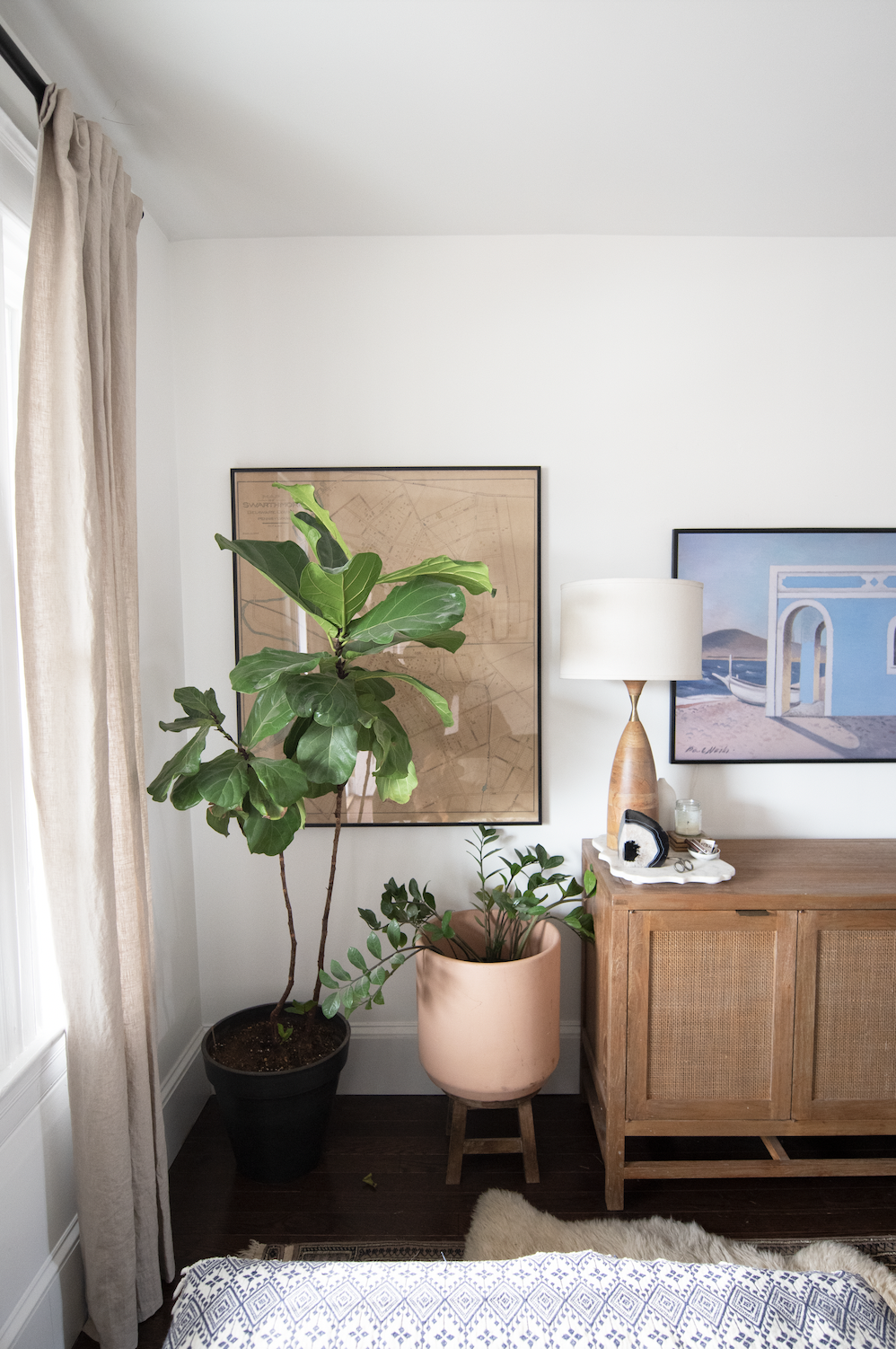 Photo by Mallory Shelter.
Mallory Shelter, who owns the DC jewelry boutique Shelter, and her husband, Ben, who is a construction manager, purchased their Trinidad rowhome seven years ago. Today they live there with their two-month-old daughter, Nell, an Australian Shepherd named Ziggy, and their Shar-Pei mix, Jasper.
The couple originally settled on their Federal-style home, which has three bedrooms and one bathroom, because of its quirky charm, says Shelter. "The house had a lot of character and potential," she says. "Unlike so many houses you see in DC that are flipped and feel very generic, this one still had a lot of the original [touches], like molding, wood floors, and the staircase."
Over the years, the duo has made the space their own via renovations and DIY projects. The result: A home filled with lots of natural, calm tones that's ready for guests (Shelter loves to entertain).
Here, we talk to Shelter about creating her Trinidad home: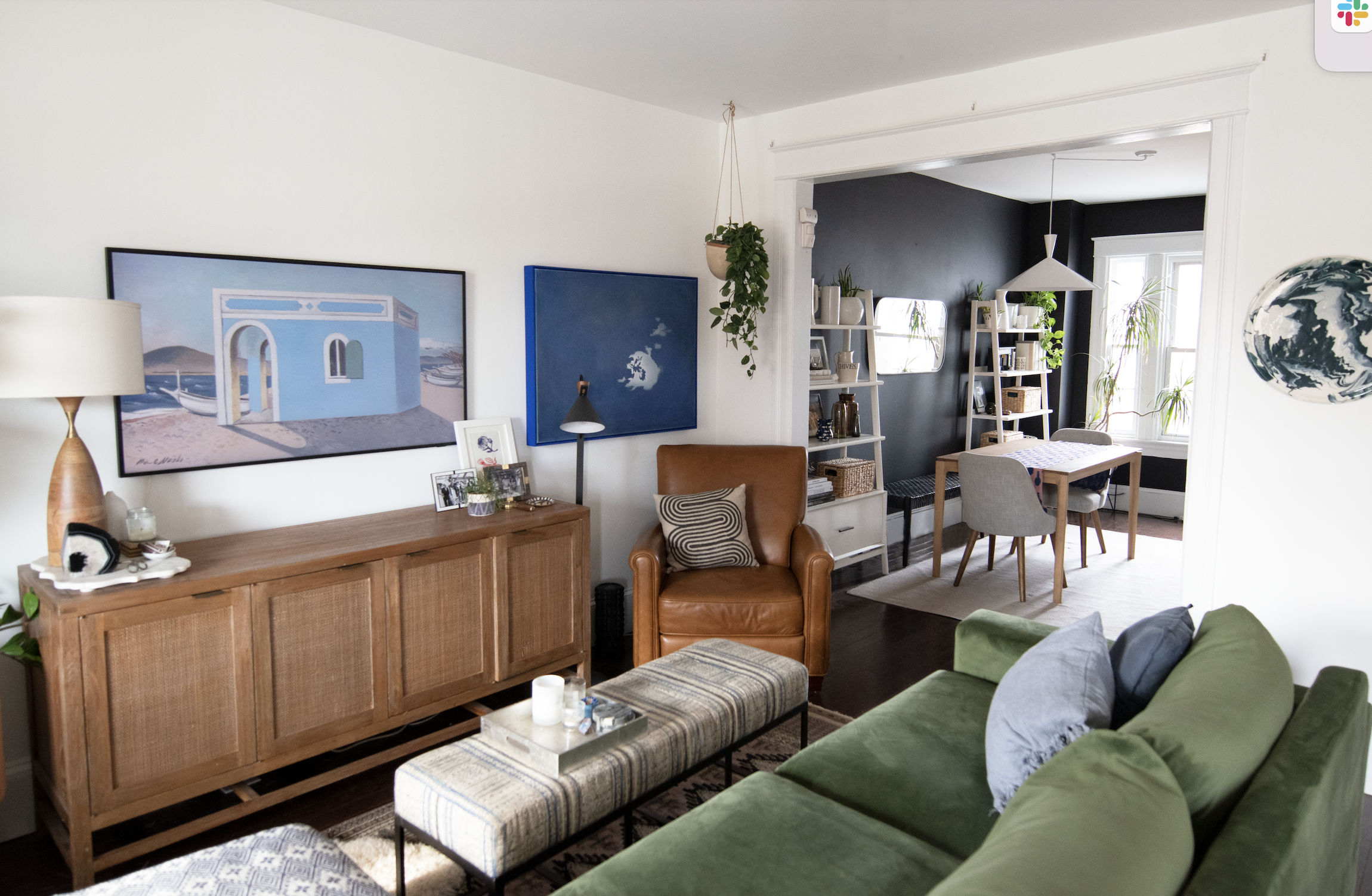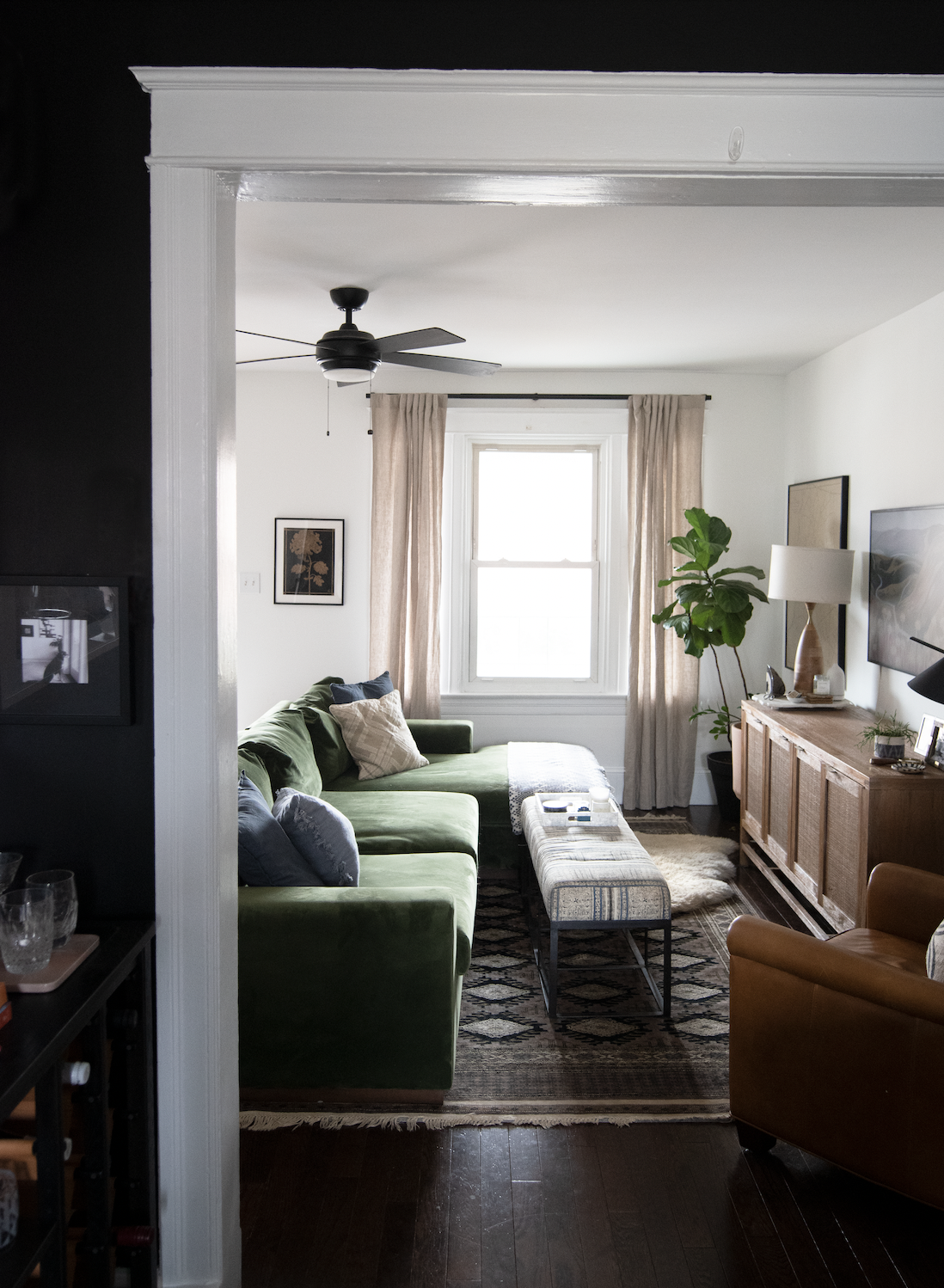 What was your inspiration for the home's aesthetic? 
"I wanted my home to feel calm, but interesting and inviting. We entertain a lot, so it was important to us that nothing felt too precious and people were comfortable and felt at home. I intentionally chose neutral colors for the walls, rugs, curtains, and big furniture pieces and brightened up the space with our green velvet sofa, artwork, and small accent pieces. At one point, the house really trended maximalist—we intentionally toned it down recently, which has been a nice change.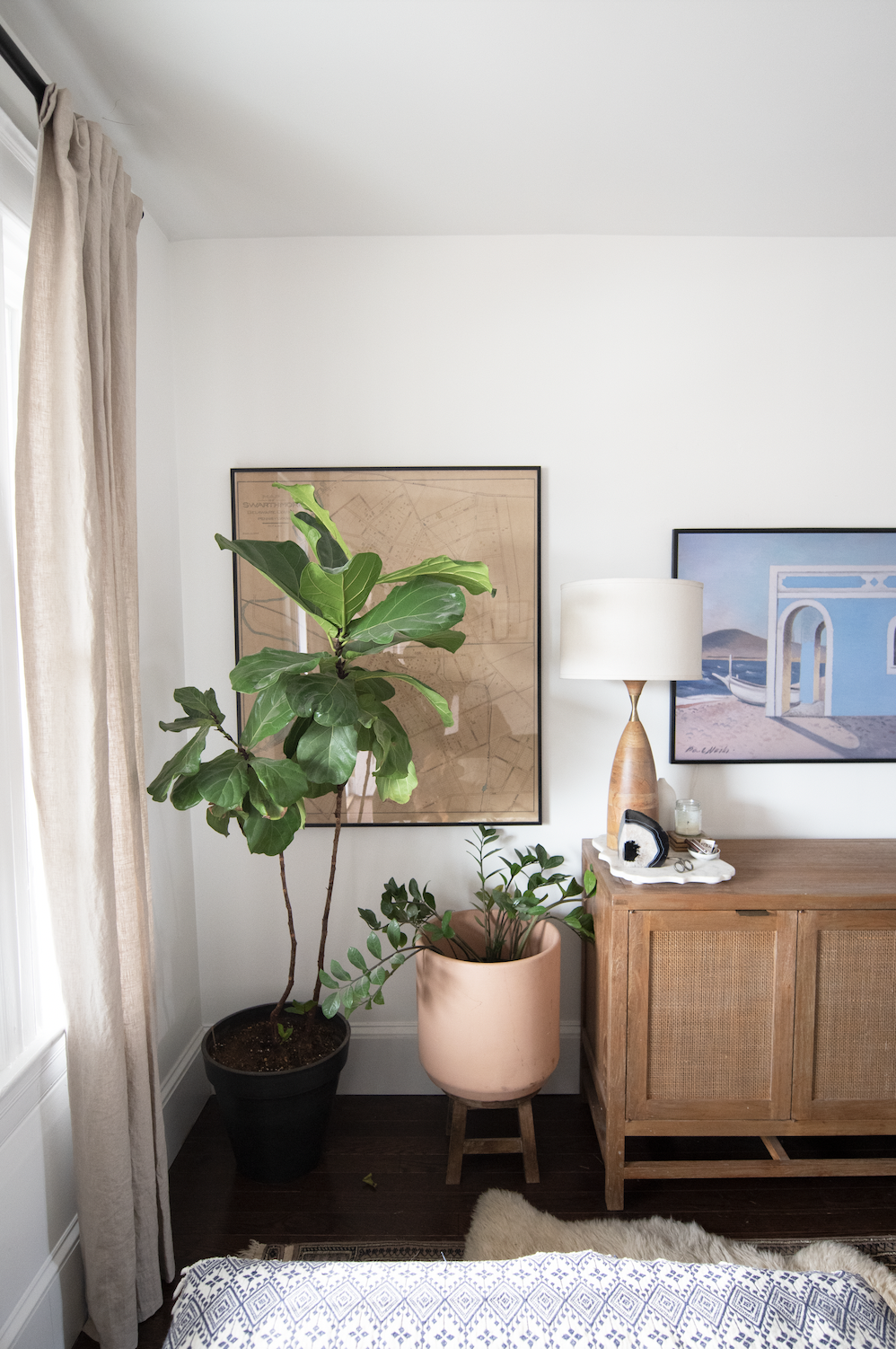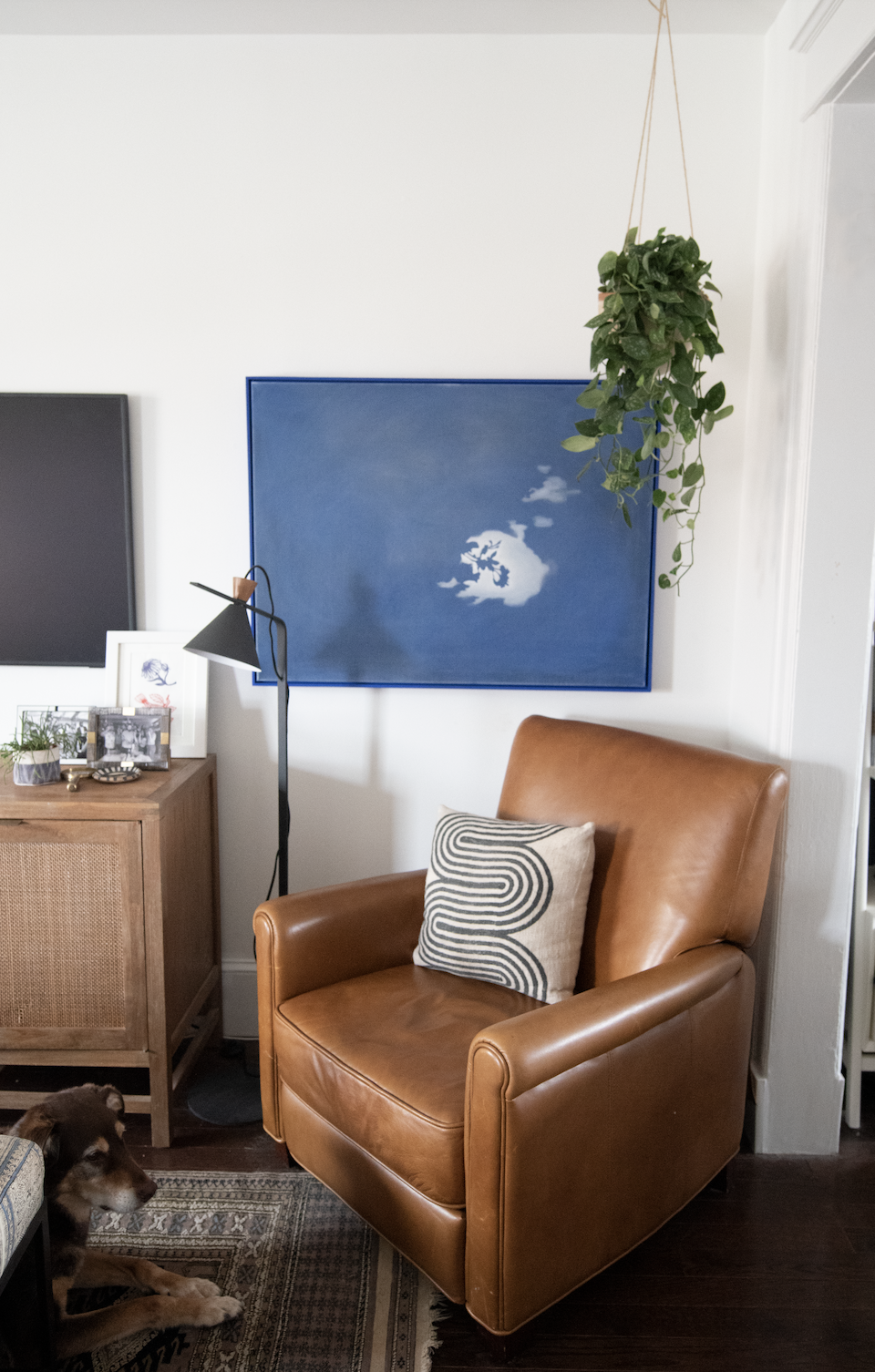 What's the biggest splurge you've purchased for your home?
"Our vintage living room rug and, most recently, the painting in our living room, which was a gift to ourselves to celebrate the birth of our daughter.
What's the best deal you've received on an item for your home? 
"Our leather chair, which we got for free through a wedding registry snafu; the bar cart, which I got in a trade with the designer for their wedding bands; and the mirror in our bedroom, which was a curbside find that we spray painted.
What renovations have you done to the home?
"When we first moved in, we redid the bathroom; since it's is the only one in the house, we wanted it to be our style. We recently finished up the biggest renovation to date: Our downstairs floors were original, but in very bad shape. Unfortunately, they were too worn to salvage. In addition, our previous 'heating system' was a two-foot by two-foot grate in the floor that pushed hot air up from the basement. It was questionable safety-wise and completely ineffective heating-wise. We removed that, put in new wood floors, added mini-splits for heating and cooling, and gave the entire house a fresh coat of paint.
"In the midst of all of this, our basement flooded, so we found ourselves doing a renovation down there. It ended up being a blessing because we turned that into our guest room and the previous guest room into our daughter's nursery.
What DIYs have you done to the house?
"We DIY'd our upstairs lighting, which I would not recommend, especially when your house has old wiring. But there are also many, many things in my home that are spray painted, which is the best and cheapest DIY .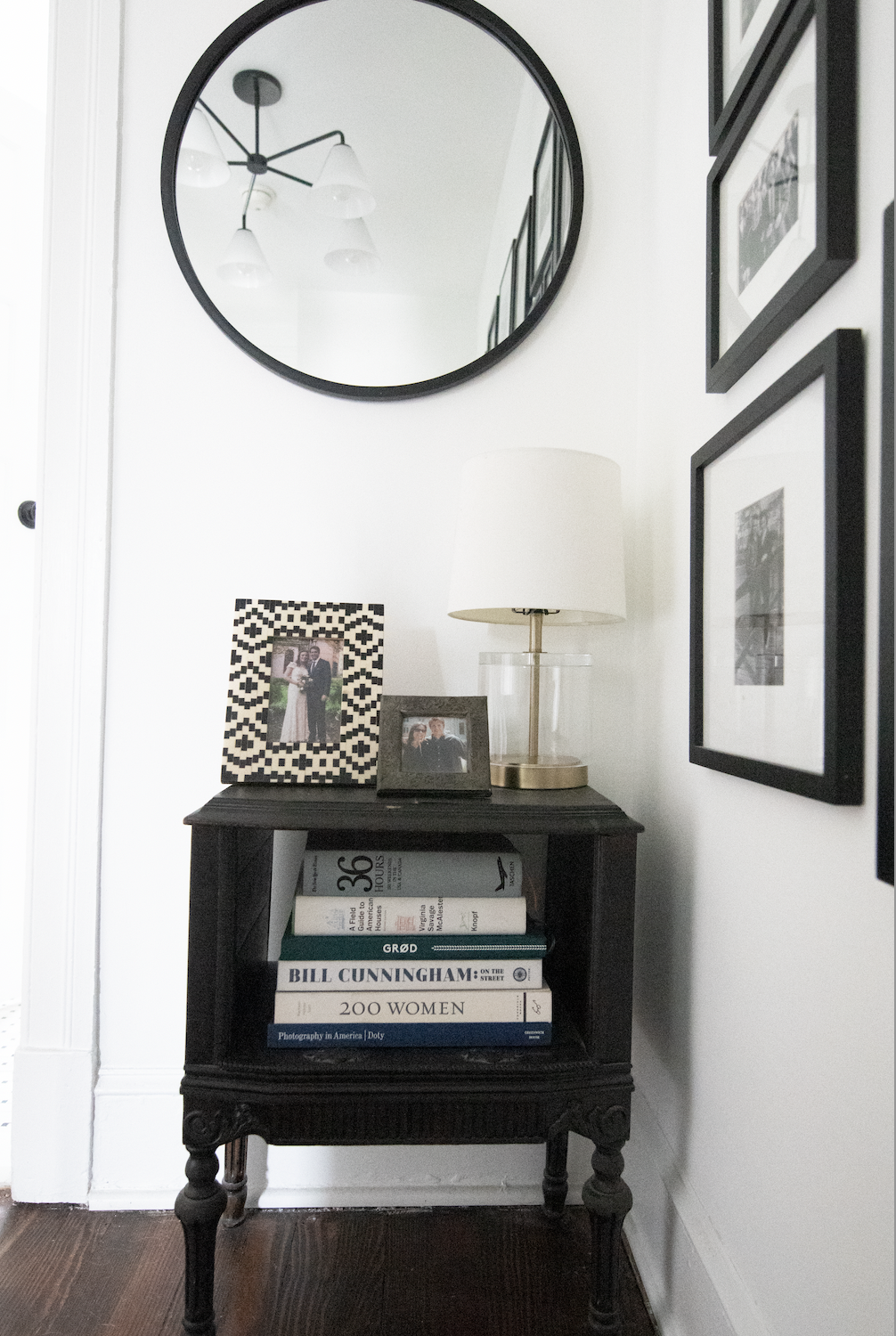 What's your favorite part of the house?
"My living room, especially when it's filled with friends and family, and our upstairs gallery wall.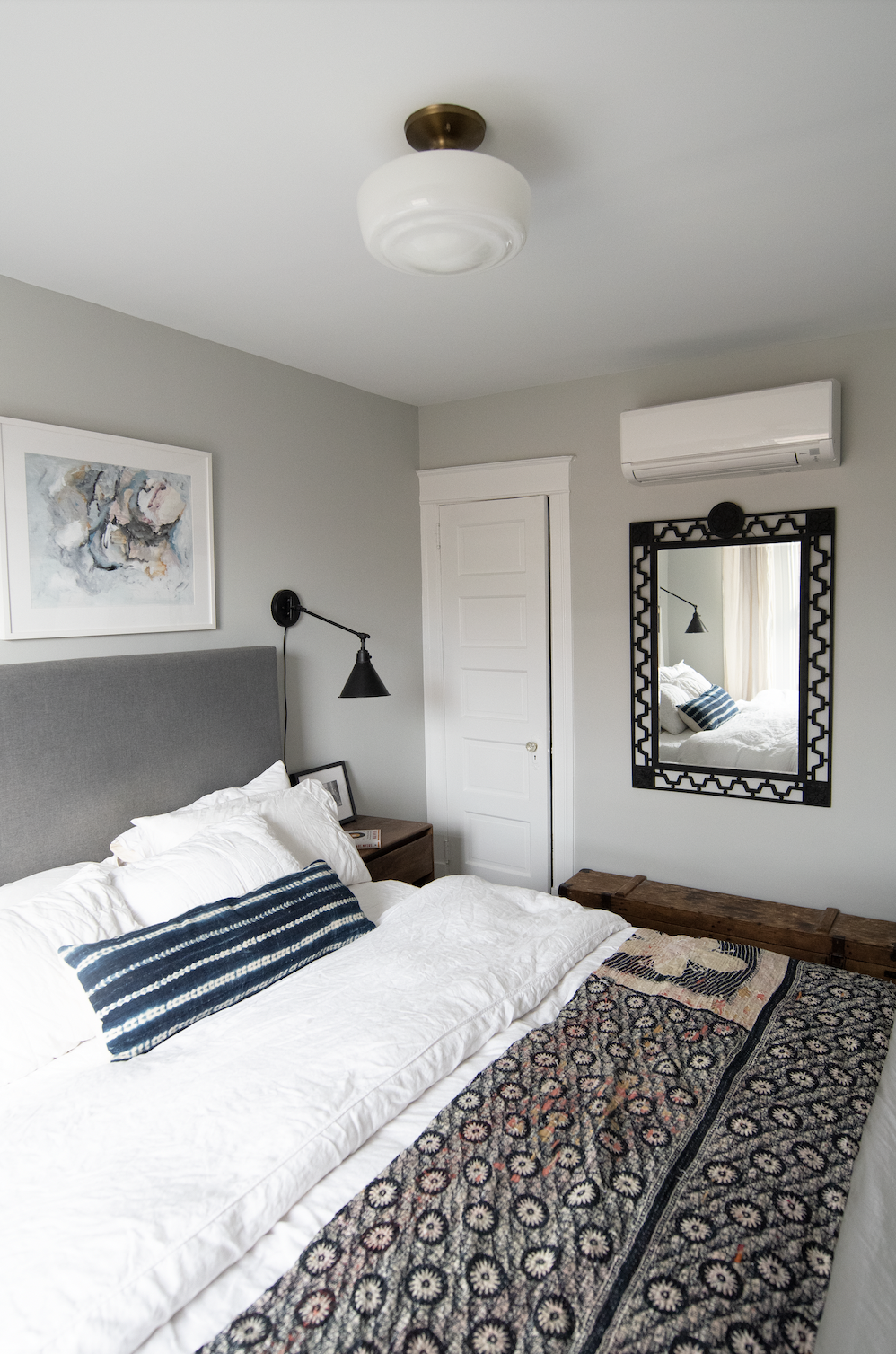 What's your favorite item in your home? 
"I can't choose just one—my marbled plate from local artist Kristin Gaudio Endsley; a framed copy of the original deed to the house and a photo of the man who built it, which my husband gave me when we moved in; a chest in our bedroom that was the first piece of furniture my parents ever bought; a vintage map of my hometown; a ceramic cow head we bought at Salt & Sundry the day after our wedding after one-too-many cocktails; and a mini replica of my storefront that my dad made.
What's your favorite thing to do in your home?
"Sit on my couch after work with my husband, a glass of wine, and either a great book, a bad TV show, or a new knitting project.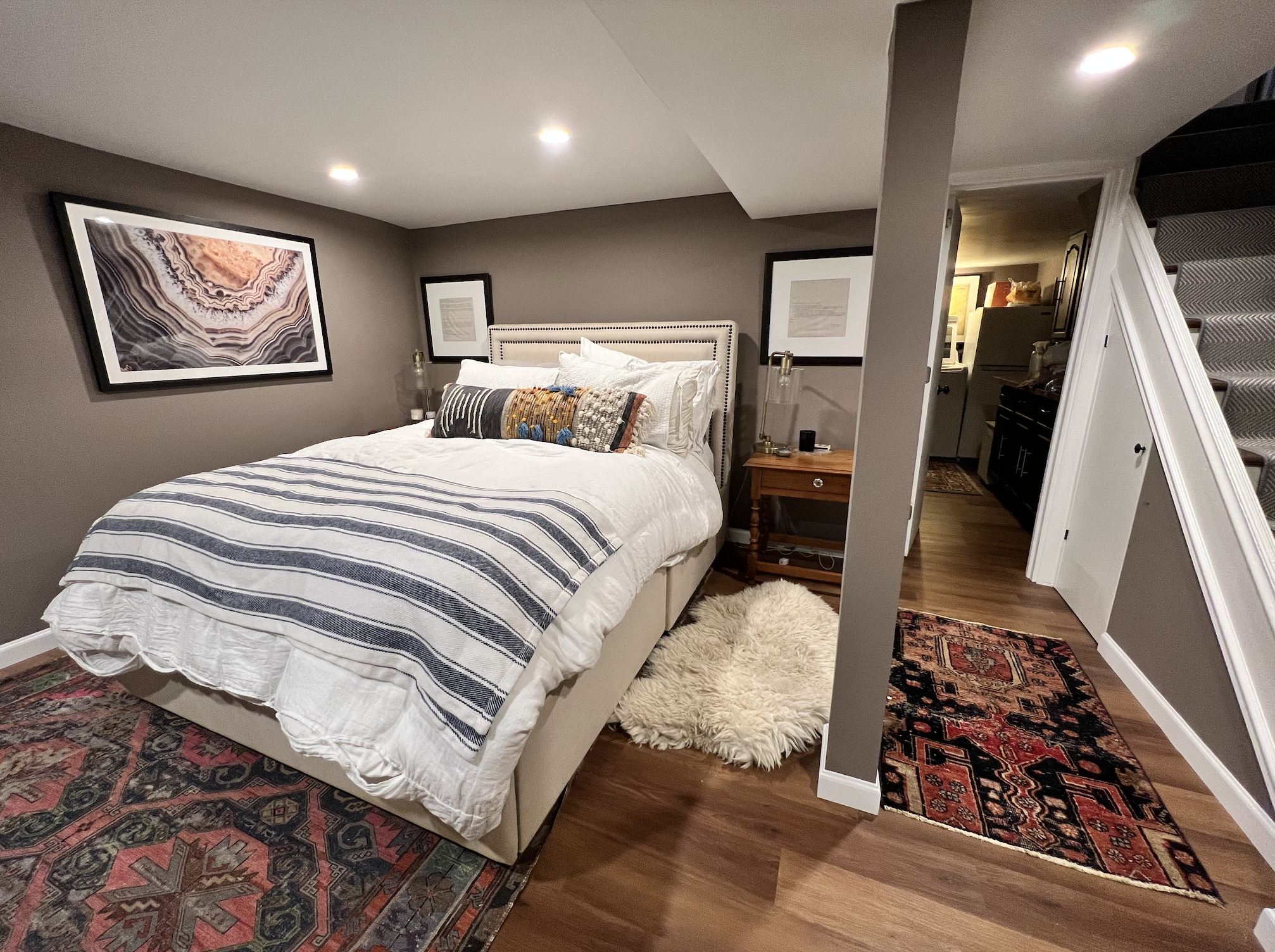 Who would your dream guest be for a dinner party at your home?
"My great-grandmother, the author Patricia Clapp, who I knew briefly but was someone I would have loved to chat with as an adult."
This interview has been edited and condensed for clarity.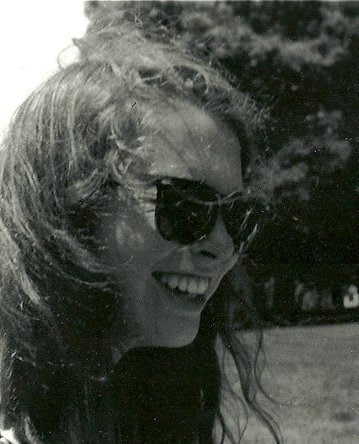 Home & Features Editor
Mimi Montgomery joined Washingtonian in 2018. She's written for The Washington Post, Garden & Gun, Outside Magazine, Washington City Paper, DCist, and PoPVille. Originally from North Carolina, she now lives in Del Ray.