Did you love Other Music in NYC? This is the place for you.
Written by Rob Brunner | Published on
PJ Brownlee inside art sound language. Photo by Rob Brunner.
The Chevy Chase Arcade is a pretty space with a long history, but it's not exactly known as a hub of hip shopping. Back in the 1930s, you could patronize a plumber, a barber shop, and a pharmacy, and that's been the general small-town vibe ever since. It is not, to say the least, a place you would think to stop by to peruse the latest trove of avant-garde jazz or German minimal-techno records. 
But starting today, that sleepy indoor corridor on Connecticut Avenue in Chevy Chase DC is home to one of the city's most exciting new stores: art sound language. As the name implies, the small shop offers both records and books (including fiction and visual-art offerings). It's a highly curated selection that focuses on the more-adventurous end of the spectrum. If record labels like Kompakt, Numero Group, and Awesome Tapes From Africa get your ears tingling, this is the place for you.
Releases from Chicago jazz label International Anthem are lined up along one wall, while another is occupied by a grid of paperbacks from New York Review of Books Classics. There are also less-esoteric rock options, like classics from the Velvet Underground and the Slits. Did you ever spend an entire paycheck during a single gape-mouthed binge at Other Music in New York? Then you get the idea. 
This eclectic mix emanates from the brain of an affable guy named PJ Brownlee, who you'll almost certainly meet if you drop in. So what connects, say, a record by Brazilian great Tom Zé to the novel Cassandra at the Wedding? "It's what I call 'crafted juxtaposition,' " says Brownlee, who lives nearby in Chevy Chase, Maryland. "That's the beauty of it. I'm really into juxtaposition for how it charges each thing, each category that you put together." 
If that sounds like something a gallery curator might say, that's because Brownlee's background is in the visual-art world. A Florida native, he got a PhD in American Studies at George Washington University, then ended up working as a curator for the Terra Foundation for American Art in Chicago. About a year and a half ago, he and his family moved back to this area, and Brownlee decided to forge ahead with his long-brewing idea for a record and book shop. He's put a ton of thought into it, from the look of the logo (the very first thing he did was get an ink stamp made) to the design of the space ("It's clean, but I don't want it to be clinical; I want it to be welcoming") to the whole underlying concept: "It might sound silly," he says, "but I have thought about this as being an art project from start to finish." 
Though a lot of the inventory tilts toward the obscure, you don't have to be a total nerd to explore the offerings at art sound language. "I don't mind if people don't know anything" about the music on the shelves, Brownlee says. "I'm trying to fill [the store] with the best stuff I feel like is out there—the most interesting. I want to bring out like-minded people, maybe turn some people on with some good stuff, to learn about new good stuff, and to make connections and meet people. It's already paying off."
art sound language is open Wednesday through Friday from 11 a.m. to 6 p.m., Saturday from 10 a.m. to 6 p.m., and Sunday from 11 a.m. to 5 p.m. It's located inside the Chevy Chase Arcade at 5520 Connecticut Ave., NW. An opening party will be held inside the arcade on February 18 from 3 to 6 p.m., featuring music from The Caribbean, Insect Factory, and Raven Bauer Durham.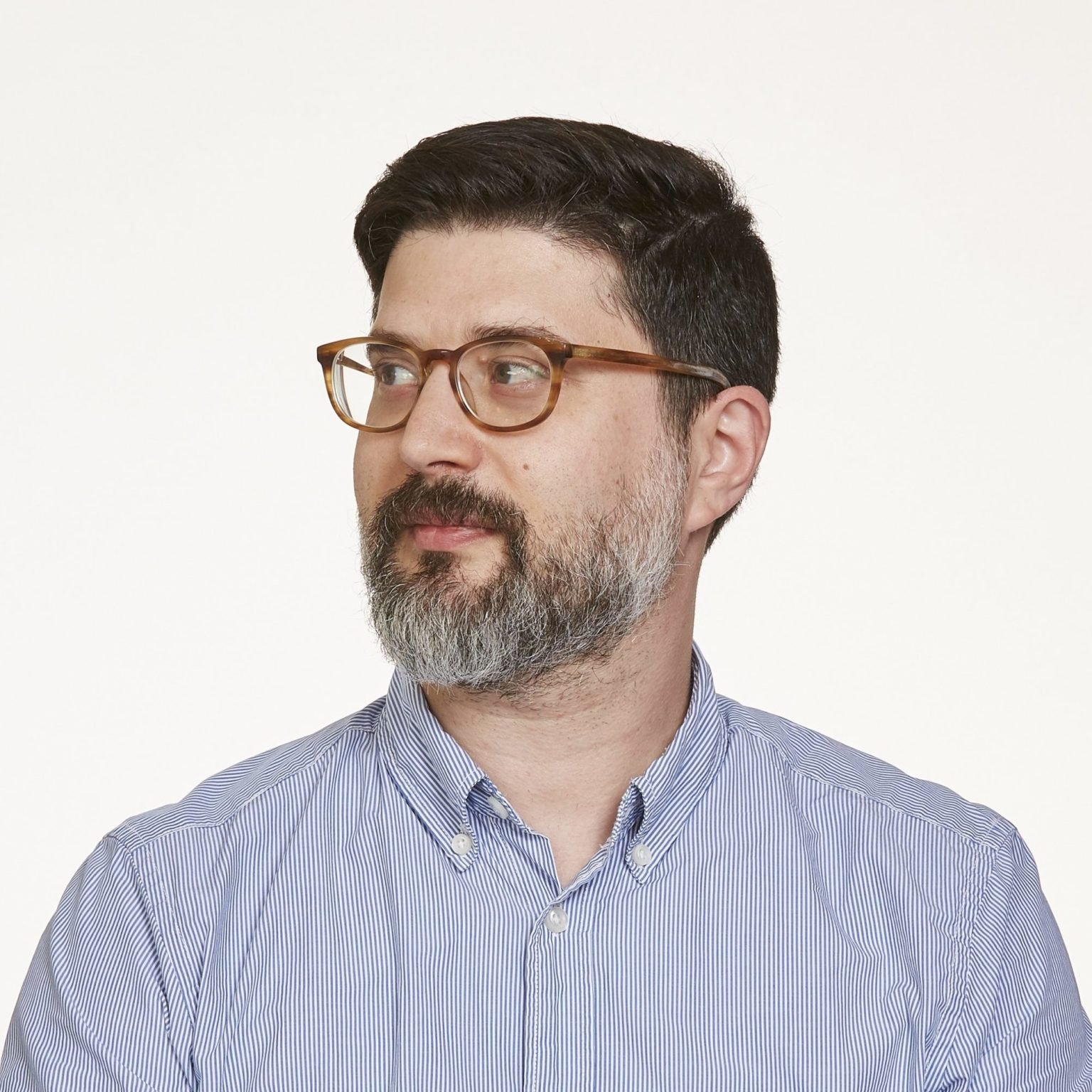 Politics and Culture Editor
Rob Brunner grew up in DC and moved back in 2017 to join Washingtonian. Previously, he was an editor and writer at Fast Company and other publications. He lives with his family in Chevy Chase DC.