From the scandalous to the symbolic, Washington has a long history of jacket statements.
Marjorie Taylor Greene at the 2023 State of the Union. Screenshot from C-Span.
Marjorie Taylor Greene's coat has been getting a lot of attention since last night's State of the Union.
The Georgia Congresswoman's jacket—appearing to contain two-thirds of the lion, the witch, and the wardrobe—was undeniably eye-catching, and arguably a sartorial step up from her previous classic Carmen Sandiego look. It was also far from the first time a DC figure has made a splash with their outerwear. 
Here's a quick look back at some of Washington's most memorable coat choices.
Melania Trump's Infamous Zara Coat 
Nothing says "I care" quite like wearing the words "I really don't care." In June 2018, Melania Trump wore this $39 Zara coat while traveling to DC after a visit with immigrant children detained in Texas. Though one of her spokespeople said the message was meant to criticize the media, the former First Lady still received widespread backlash for the tone-deaf choice.
Daily Mail reports that Melania Trump boarded her plane to Texas wearing a jacket that said on the back, "I really don't care, do u?"https://t.co/SeNGeux5jB pic.twitter.com/owHqTAyPdO

— Tim Mak (@timkmak) June 21, 2018
Nancy Pelosi's Victory Outfit
In December 2018, Nancy Pelosi enchanted non-conservative corners of the Internet after exiting the White House in a getup so cool it could have been worn at the end of an action movie. Pairing a MaxMara coat with sunglasses and heels, then-Speaker of the House walked away from an intense meeting with President Trump with a look that said, "Be a doll and hold my beef jerky."
bad·ass
/ˈbadˌas/Submit
INFORMAL•NORTH AMERICAN
noun
1.
a tough, uncompromising, or intimidating person.
"one of them is a real badass, the other's pretty friendly"#TrumpShutDown pic.twitter.com/HFq3pzLx5a

— Laurel M. Davila (@laureldavilacpa) December 11, 2018
Kyrsten Sinema's Forbidden Denim Vest
Always the rule breaker, Arizona Senator Kyrsten Sinema presided over the Senate in October 2021 in a black, short-sleeved shirt and denim vest. This earned ire from critics who said the look was inappropriately casual, as well as a note from Washington Post reporter Paul Kane that there is a sign prohibiting denim inside the Senate chambers.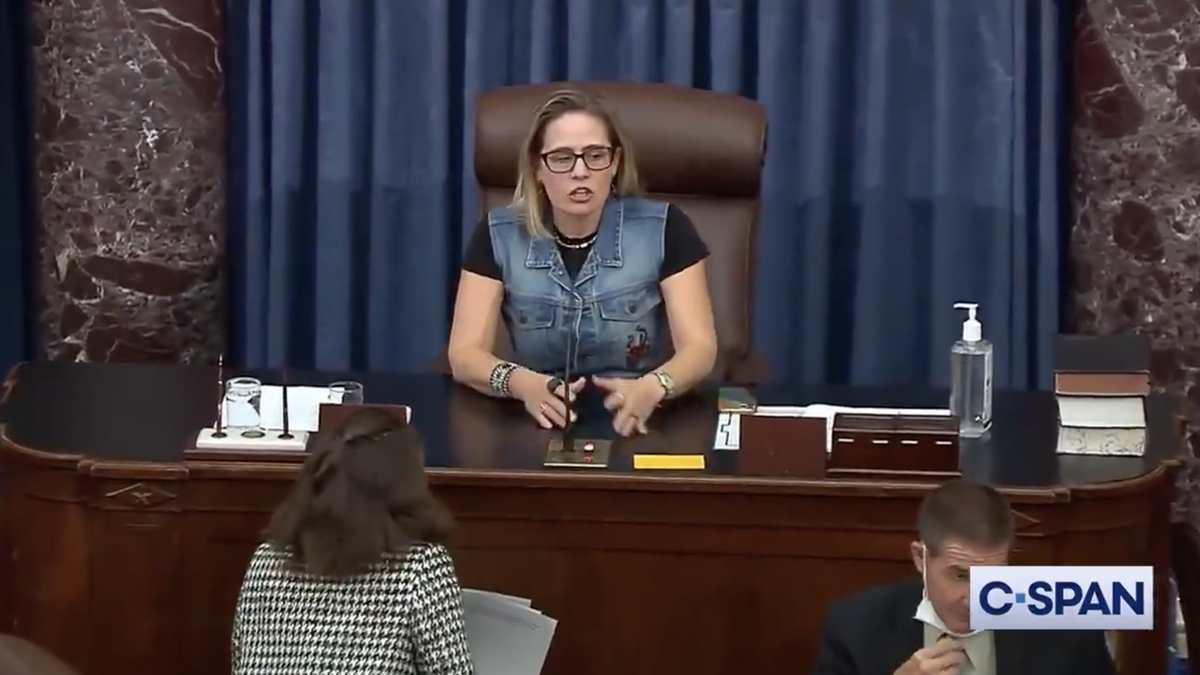 The 2019 SOTU Suffragette-Inspired Clothing  
Dozens of Democratic congresswomen wore "Suffragette white" at the 2019 State of the Union. The move was meant to honor the 100 anniversary of the ratification of the 19th Amendment—and, of course, rebuff Donald Trump. Many of the lawmakers wore jackets, with one of the most recognizable being New York Congresswoman Alexandria Ocasio-Cortez's white cape.
Two badasses wearing suffragette white and their WFP pins before the #SOTU tonight. Thank you to @AOC and her guest, @popdemoc co-exec director, @workingfamilies National Committee Vice Chair, and Jeff Flake whisperer, @AnaMariaArchil2. 👊🏼 pic.twitter.com/53LVNzz1sA

— Working Families Party 🐺 (@WorkingFamilies) February 5, 2019
Jim Jordan's Missing Jacket
The Ohio Congressman is well-known for attending official hearings and cable news hits without a suit jacket—once leaving Trump to ask during a White House speech, "What the hell is going on? He's obviously very proud of his body." When Jordan did the same thing during Trump's 2019 impeachment trials, however, a Washington Post fashion critic took him to task for being disrespectful in an op-ed titled, "For Dignity's Sake, Jim Jordan, Put on a Jacket."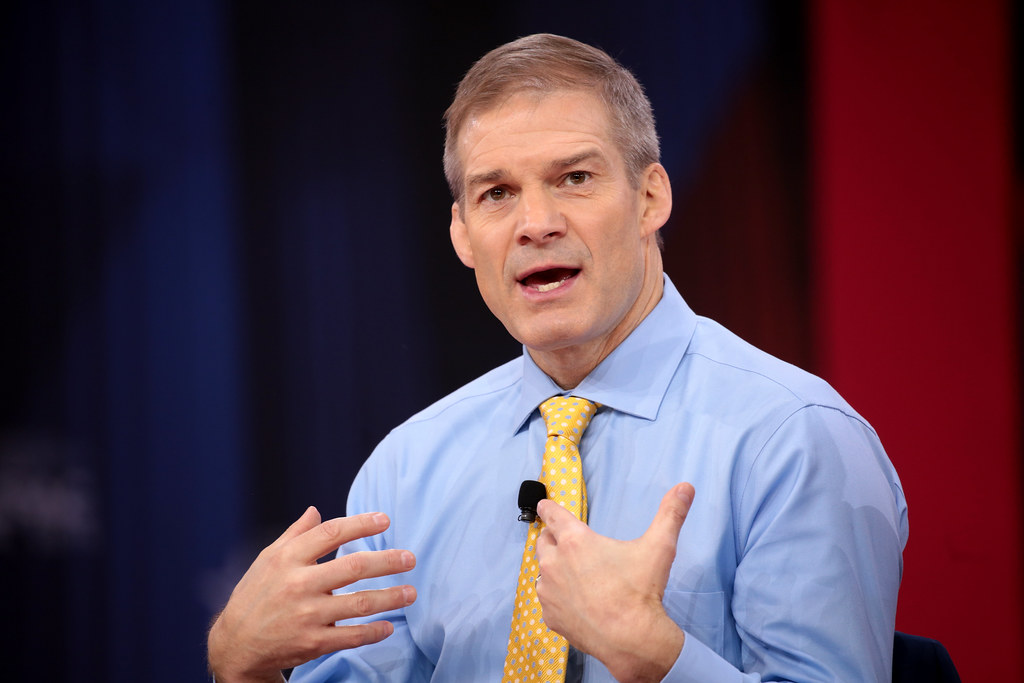 Amanda Gorman's Coat of Sunshine
Gorman captivated America with her lyricism and style when she recited her original poem at Joe Biden's presidential inauguration in 2021. According to a Vogue interview with Gorman, the coat was a nod to Jill Biden, who recommended Gorman read at the event and once told the poet she loved a video of her speaking in yellow.