New Restaurant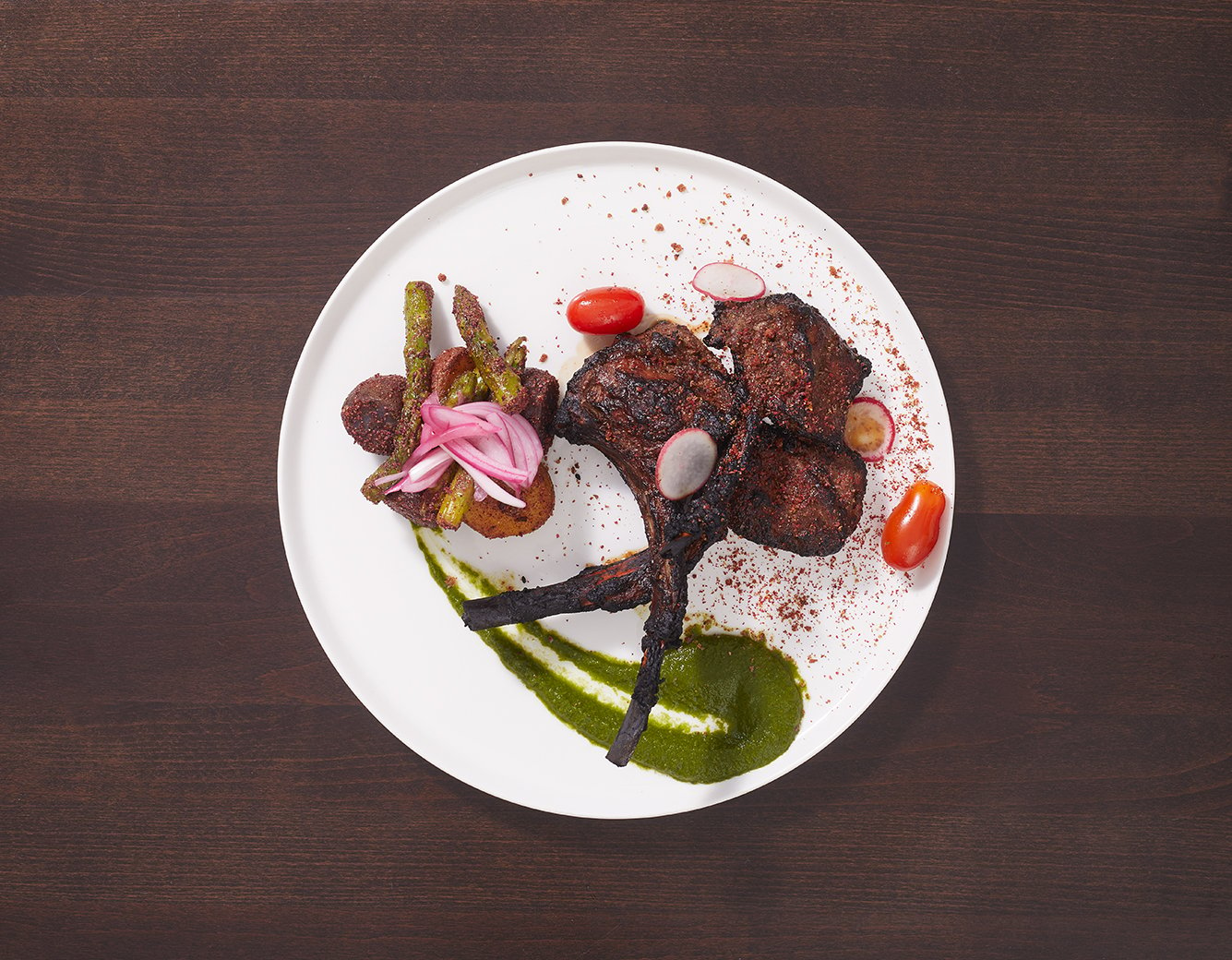 1. Daru, H Street corridor
The destination for forward-­thinking Indian food and spice-accented cocktails has drawn national attention.
2. L'Ardente, Judiciary Square
David DeShaies's chic Italian dining room wows with beautiful vegetable dishes and pastas.
Get your honeyed fried chicken in a bucket or a bánh mì.
---
Service
Servers at this longtime hit can be so personable, you might just ask them to sit down for dinner.
The often-packed bistro is fast-paced, but you'll rarely feel rushed.
3. Ambar, Capitol Hill, Shaw, and Clarendon
Servers skillfully juggle the all-you-can-eat menus at these Balkan spots.
---
Special Occasion
Shellfish plateau, bottle of bubbles, done.
2. Albi, Navy Yard
Splurge on shares such as barbecue-­lamb kebabs.
Tasting menus are as extravagant as the decor.
---
Best in DC
1. Albi, Navy Yard
Share a mix of Levantine small plates or spring for the Sofra tasting menu.
Next year, Stephen Starr's French hangout will be ten years old—and it's still buzzy.
3. Maydan, 14th Street corridor
Kebabs, dips, and fire-licked vegetable plates are the draw.
---
Best in Maryland
This fan favorite—it's won this award for the fifth year in a row—is our top spot for soup dumplings.
2. Planta, Bethesda
There are branches of this chic vegan restaurant in Miami and Toronto, too.
3. Duck Duck Goose, Bethesda and Dupont Circle
French classics served with a cheffy twist.
---
Best in Virginia
You can get brisket for breakfast, lunch, and dinner at this upscale barbecue spot.
2. Ambar, Capitol Hill, Shaw, and Clarendon
Try all the Balkan mezze, flatbreads, and charcuterie you want for a set lunch, brunch, or dinner price.
Peter Chang pays tribute to the women in his family at this Szechuan/Hubei-­style restaurant, which showcases family recipes.
---
Coolest Decor
The indoor/outdoor cocktail destination changes its look with the seasons.
2. Maydan, 14th Street corridor
A flame-spewing hearth sits in the middle of this dark, soaring dining room.
3. Ilili, the Wharf
This Manhattan import nabbed the Wharf's glassy centerpiece-restaurant space, formerly home to Requin.
---
Seafood
1. The Salt Line, Navy Yard and Ballston
New England fry-ups along with inventive pastas and crudos.
The riverfront room is your spot for Mediterranean catches and caviar.
3. Hank's Oyster Bar, Dupont, the Wharf, and Alexandria
Home of DC's best lobster roll.
---
Sandwiches
We're fans of the meatball sub with vodka sauce.
Subs and cheesesteaks from the founder of Taylor Gourmet.
The deli is crammed with Italian imports—and folks waiting for their cold-cut subs.
---
Outdoor Dining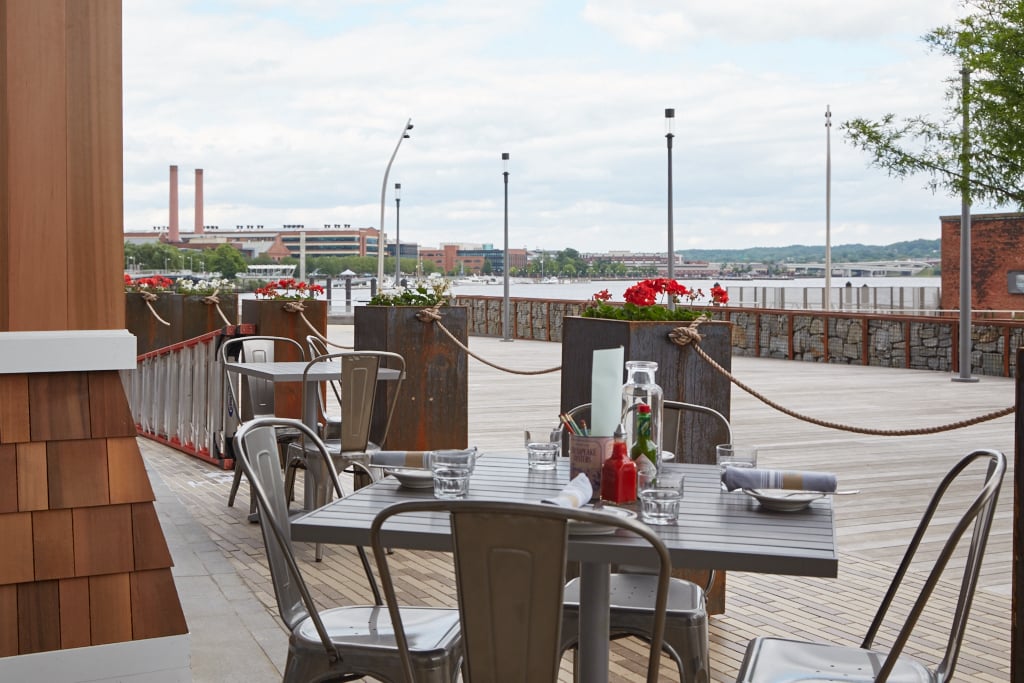 The patio is dripping with string lights and wisteria.
Book a private dining "chateau."
3. The Salt Line, Navy Yard and Ballston
The DC location has a sprawling patio facing Nats Park.
---
Fancy Carryout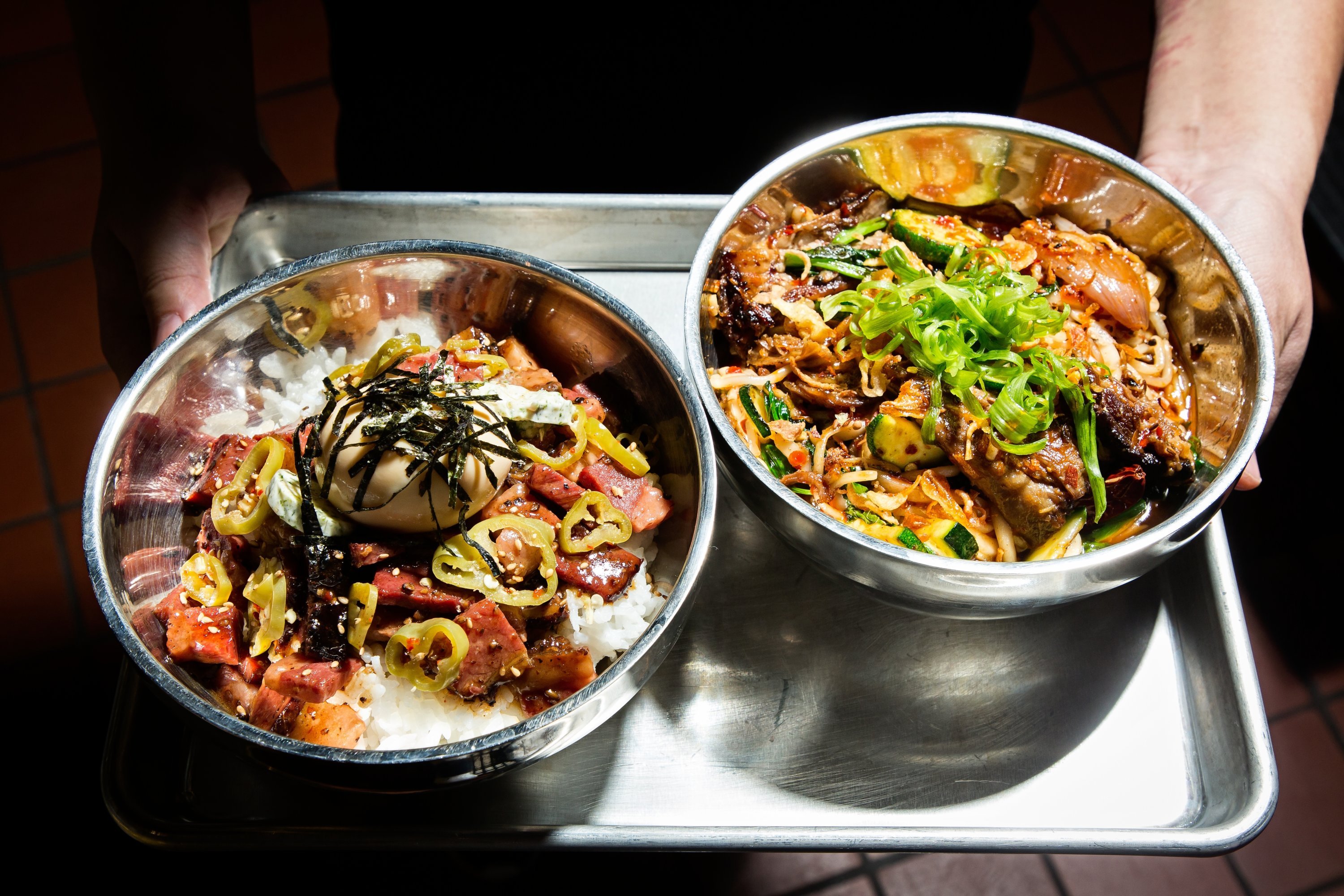 The catering arm of the Capitol Hill spot Rose's Luxury delivers date-night-worthy meals for two or more.
2. Rasika, Penn Quarter and West End
The curries, including a sumptuous Bengali-style lobster, travel beautifully.
3. Chiko, Dupont, Capitol Hill, Bethesda, and Shirlington
Each dish at this Korean/Chinese fast-­casual—overseen by Anju's Danny Lee and Scott Drewno—was designed with portability in mind.
---
Food Hall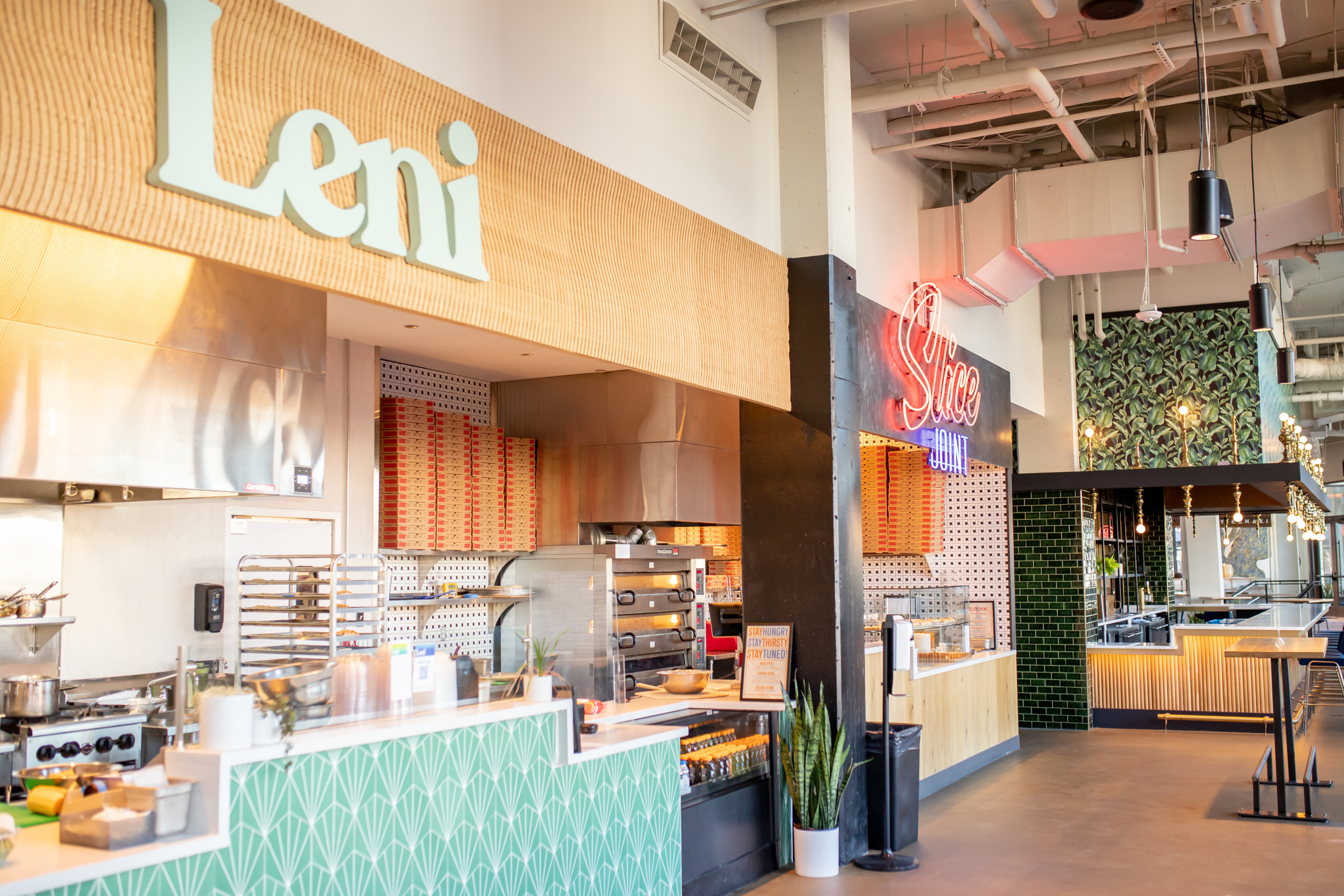 This OG chef-driven food hall has transformed its entire neighborhood into one of the city's hottest dining zones.
The swank, brass-accented emporium offers square pizza, creative sushi, and a beer garden that's a destination in itself.
3. The Block, downtown DC, Annandale, and Rockville
The pioneering Annandale original is the biggest of these Asian-inspired food halls.
---
Date Spot
The dining room's three-course menu is designed for sharing.
Explore the massive, esoteric wine list and try something new together.
3. Barcelona, Cathedral Heights, Logan Circle, and Reston
The firelit patio at the Logan location is crowded but cozy.
---
Cocktails
Middle Eastern liqueurs and drinks get the spotlight at this quirky-cool hangout.
The snug spot pairs a wide-ranging drink menu with throwback cocktail-party snacks.
The Riggs hotel's sleek basement bar is your place for super-­fancy Jell-O shots and half-smoke-inspired rickeys.
---
Neighborhood for Eating
DC: 14th Street corridor.
Maryland: Bethesda.
Virginia: Old Town.
---
Soul Food
1. Oohh's & Aahh's, Brightwood and U Street corridor
Longtime destinations for vinegary collards and baked turkey wings.
2. NuVegan, Park View, Howard University, and College Park
Fried steak and omelets sans animal products.
The 55-year-old dining room slings some of DC's best fried chicken.
---
Breakfast
1. Call Your Mother, seven DC and Maryland locations
The smash-hit bagel shop will soon have a Denver sibling.
Kids scramble for pop-tarts, while hung-over adults go for the giant breakfast sandwich.
Brunch is served until 4 daily.
---
Dish of the Year
1. Lychee salad at Rose's Luxury, Capitol Hill
A bright, tangy appetizer that can be had with pork or tempeh.
2. 40-layer lasagna at L'Ardente, Judiciary Square
The rich pasta tastes as good as it Instagrams.
3. Butter chicken at Pappe, Logan Circle
Spice fans should head here for a fiery version of the popular curry.
This article appears in the December 2022 issue of Washingtonian.