Front Page Podcast
Question of the Day
Should Donald Trump sign the RNC loyalty pledge?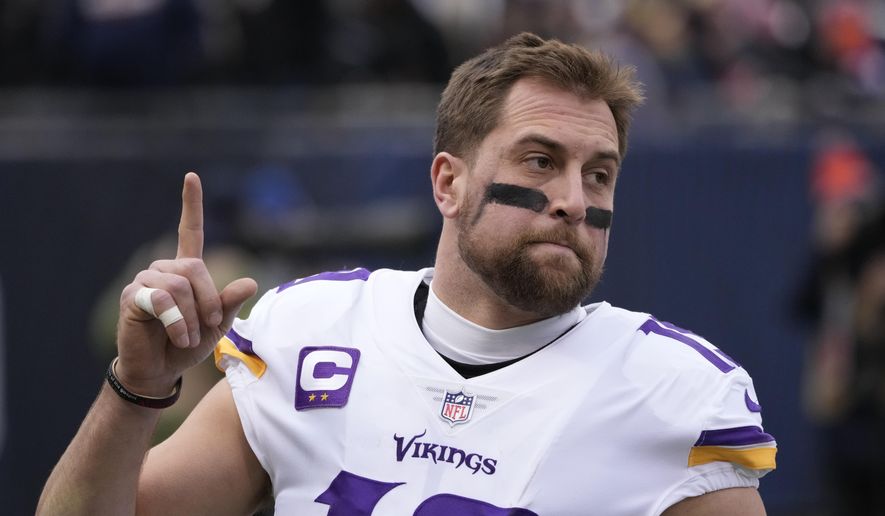 By Dave Campbell – Associated Press – Friday, March 10, 2023
MINNEAPOLIS — The Minnesota Vikings released wide receiver Adam Thielen on Friday for salary cap relief, ending a remarkable 10-year run with his home-state team as an undrafted underdog.
Thielen was carrying the second-largest cap hit on the club behind quarterback Kirk Cousins. The move will stick the Vikings with more than $13.5 million in dead money for 2023, but they created $6.4 million in additional space.
After making the team out of a rookie tryout camp in 2013 after playing at NCAA Division II program Minnesota State, Thielen worked his way up from the practice squad to special teams to one of the most productive pass-catchers in the league. The native of Detroit Lakes, Minnesota, had his best season in 2018 with 113 receptions for 1,373 yards and nine touchdowns. He has 55 touchdowns in 135 games.
Copyright © 2023 The Washington Times, LLC.
Click to Read More and View Comments
Click to Hide